Bears
Patrick Finley at the Chicago Sun-Times reports that defensive backs coach Jon Hoke shoulders some of the blame for Chris Conte's poor performance last year:
"Hoke said he should've done a better job coaching last year, when, he said, the Bears' secondary would have benefitted from a healthier front seven."
With coaching changes at the defensive line and at linebacker, it did occur to me that Hoke got a bit of a free pass last year.  My assumption was that, unlike those who were replaced, he's a veteran coach who has shown in the past that he can do a good job.  Nevertheless, I'd like to know more specifically what he did wrong and what he'll do better.
I thought this explanation that defensive coordinator Mel Tucker gave of what he wanted the linebackers to do was interesting.  It's at the 14:00 mark in the following clip of his press conference last week and it's worth a listen.  It sounds like getting someone to establish these principals was a major reason for the change in coaches at the position.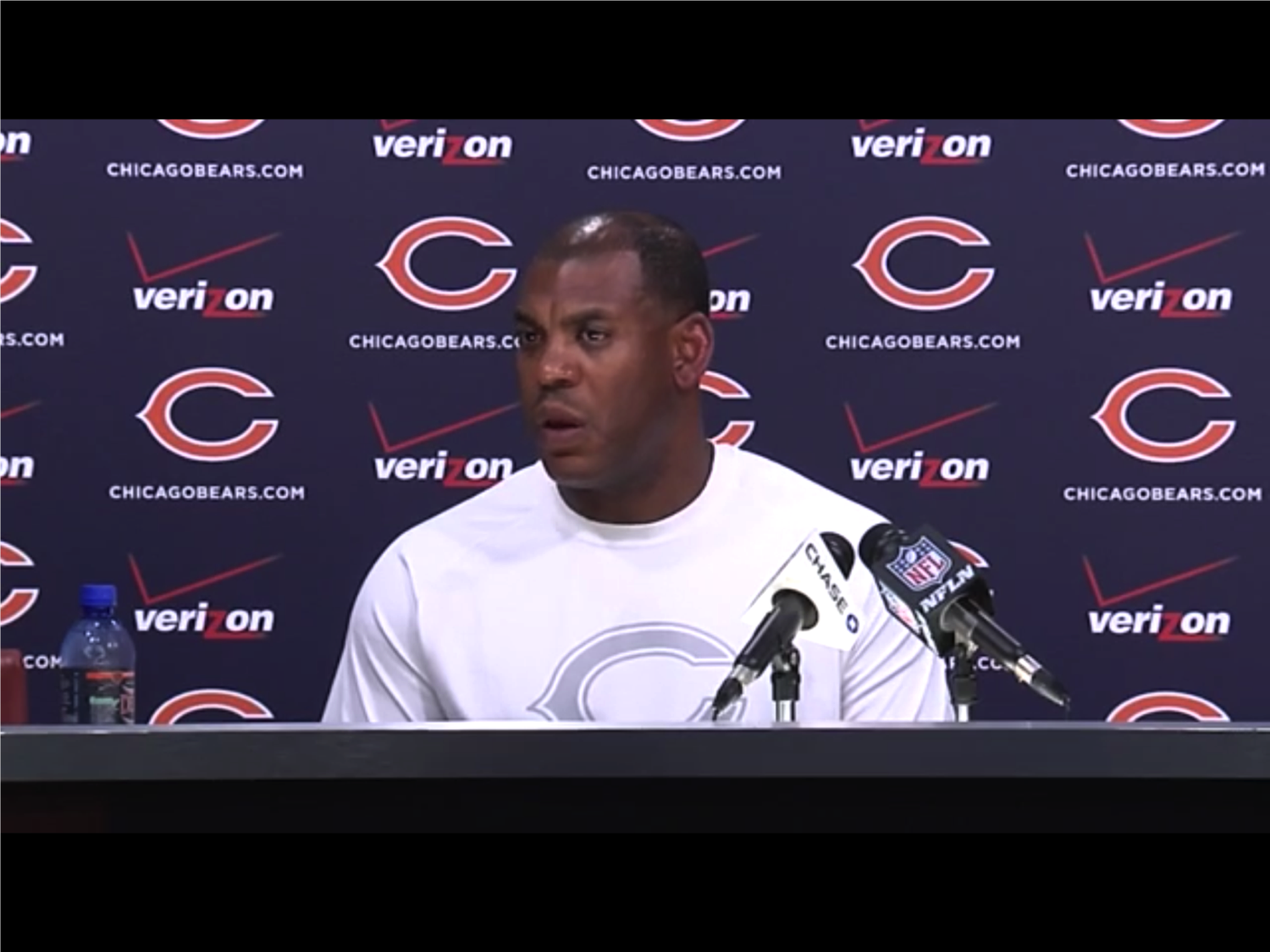 Mark Potash at the Chicago Sun-Times  quotes Bears head coach Marc Trestman on the value of toughness in the defense:
"'Salty helps as long as your fundamentals and technique are sound.  Tough guys without system doesn't work very good. It all goes together. That's what makes great defenses. We think we've got the right guys to do it. We'll see. We've got a lot of work to do."
"The Bears hosted a group of agents including Drew Rosenhaus at Tuesday's practice, allowing them to see their practice and overall environment."
Adam L. Jahns at the Chicago Sun-Times on the release of quarterback Jerrod Johnson:
"Clausen's work was limited in minicamp. He spent more time with his helmet in his hand than throwing in drills. Johnson, meanwhile, seemed to get fewer repetitions than only [starting quarterback Jay] Cutler. He was cut hours after minicamp ended."
I was a bit worried that after spending so much time with the team last year and in the offseason, Johnson was given the heave ho simply because the Bears drafted quarterback David Fales.  But it seems evident that Johnson was given every opportunity to show that he should stick before being released.
"D.J. Williams, Jon Bostic and Shea McClellin may be competing for starting spots, but there should be enough roles for all in coordinator Mel Tucker's defense. Bostic may start in the nickel package and Williams in the middle of the base defense while McClellin becomes the blitzing linebacker/situational rusher that Tucker envisions."
"A year ago, veteran defensive lineman Israel Idonije would have been a lock for the Bears. Now he's looking for work after being cut after an uneventful minicamp spent mostly with third- and fourth-teamers. His departure is a sign of the improved competition."
Elsewhere
"Changing duties: At one point during position drills, defensive line coach Mike Trgovac worked with the offensive linemen. A few yards away, offensive line coach James Campen ran the defensive line drill. That was something new this offseason, but it makes senses that a defensive line coach could give pointers to offensive linemen and vice versa."
"Multiple reports explained part of the concern with Flowers was he didn't really fit in the Kansas City scheme implemented last season. It was one heavily reliant on press coverage from the outside cornerbacks. Well, this could be a problem for the Lions with Flowers. "All indications – including from [cornerback Darius] Slay himself – is that Detroit is going to be heavily aggressive this season and will likely use a lot of press coverage in man situations on the outside. This doesn't mean Flowers wouldn't be able to adapt to it, but signing him would be a risk in this scenario because of the money they would have to likely pay the former second-round pick."
A combination of historically bad cornerback play and extensive use of press coverage wouldn't seem to me to be a smart move in Detroit. We shall see.
"The question then turns to the type of talent the FXFL can attract as it starts play. The Canadian Football League and Arena Football League both have footholds as NFL alternatives. Moreover, though the NFL only has a seven-round draft, hundreds of undrafted free agents are signed by clubs in the spring. Also, with practice squads, the NFL already has an in-house developmental system."
One Final Thought
Trestman continues to talk about adding toughness on defense.   At about the 4:40 mark he says, "We're certainly seeing it from the offensive side."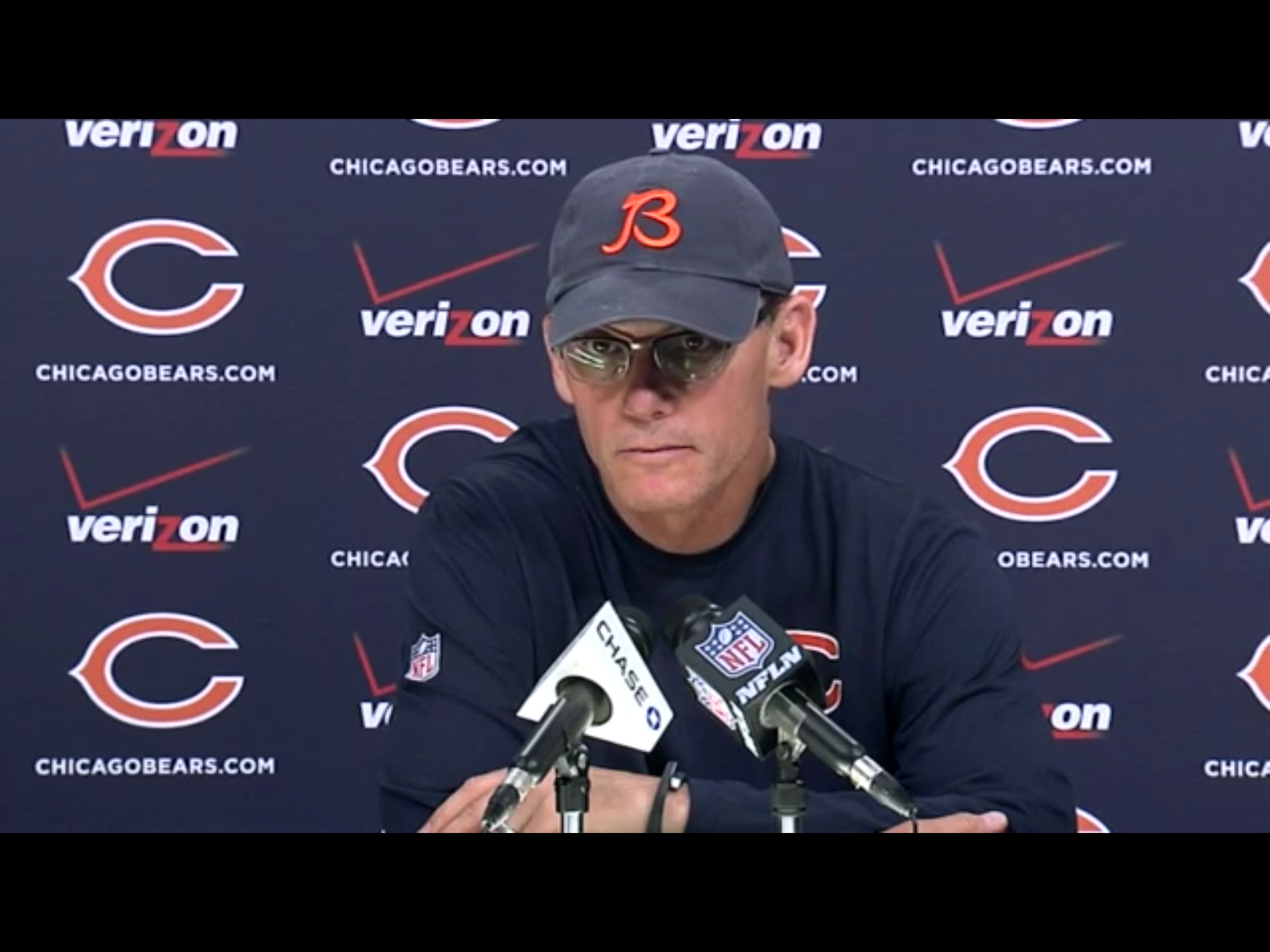 I'm a little disappointed in this comment. Trestman, in my judgment, badly needs to spend more time with the defense.  This is needed both to improve them through his coaching experience from the offensive side and to court them in terms of keeping them happy with what is still a relatively new regime.  Like Lovie Smith before him with the defense, effusive praise is given to Trestman from players on the offensive side of the ball.  But you hear those comments much less frequently from members of the defense, probably because he doesn't work enough with them personally and because they subsequently, and somewhat naturally, get the impression that they aren't as valued as the offensive players.  Good head coaches like Bill Belichick in New England coach both sides of the ball, not just the side they specialized in as coordinators. It was my hope that offensive coordinator Aaron Kromer dropping "offensive line coach" from his title was an indication that he would be taking on more of Trestman's responsibilities with the offense so that Trestman would have more time to work with the defense.  But this comment indicates that Trestman still views the team from an offensive perspective.