Adam L. Jahns at the Chicago Sun-Times mocks the draft. He echos my own thoughts on why the Bears might trade down if at all possible here:
"My first mock draft had the Bears selecting Washington defensive tackle Danny Shelton at No. 7. But the Bears might be able to grab him later in the first round."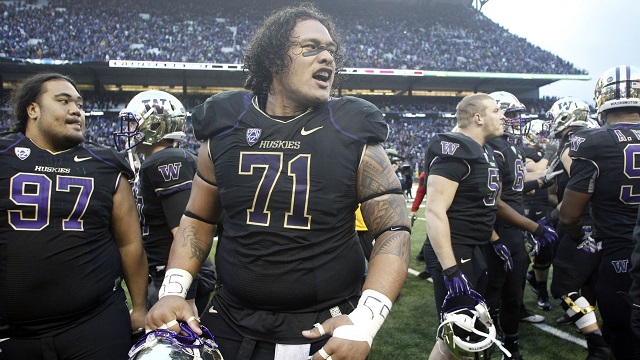 If the Bears want Shelton (above) – and I personally like him – then all they need to do is stay ahead of Cleveland, who will almost certainly take him if here's there at 12. The trick will be finding a partner to trade with.  Someone might want to move up to take Kevin White or Amari Cooper if they're still on the board. I think that's the Bears' best hope.