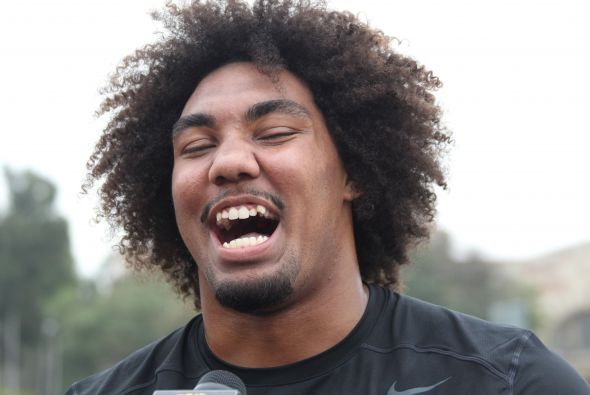 Todd McShay looks to bring great joy to Chicago in his latest mock draft:
"Leonard Williams Chicago Bears (5-11)
COLLEGE: USC Class: Jr HT: 6-4 WT: 302 POS: DE

"Analysis: To be clear: Williams dropping to No. 7 here has nothing to do with my opinion of him as a player. He's the No. 2 prospect on my board and I've had him ranked as one of the top players in this class since the preseason. But this scenario does show how he has the potential to drop a little bit if he gets out of the top two picks based on the needs of teams picking third through seventh. He wouldn't fill a huge need for the Bears, but at this point he's too good of a value for them to pass up, especially given how bad their defense has been the past two seasons. The Chicago Bears ranked 31st in the league in scoring defense? That's just not right. Williams is an impact run-stopper and above-average interior pass-rusher who can play multiple roles in different schemes. If Williams isn't available here, then WR Kevin White would be the pick."
"He wouldn't fill a huge need?" You've got to be kidding me. The Bears needs on the defensive line are probably they're greatest. Regardless they're need for impact players at any position is an overriding priority.
The Bears wouldn't just dash to the podium to take Williams. They'd do cartwheels all the way. Heck, if there was more room in my living room, I'd do cartwheels.