Brad Biggs at the Chicago Tribune answers your questions:
"Why hasn't Lamarr Houston been promoted to starter yet? I think he's proven over the last few weeks that he's the answer opposite Pernell McPhee. It can't be because he's a liability on first and second down, can it? All I heard and read when he came over from Oakland was what a great run defender he is. Not to mention he's certainly being paid like a starter, as opposed to Sam Acho or Willie Young. — Nicholas D., Birmingham, Ala."
Biggs points out that Houston's snaps increased dramatically against the Packers.
"More important than the designation of who is starting is playing time, so that's worth keeping in mind, too. I don't think decisions on playing time should be based on money either. When you start putting players on the field because they have a bigger paycheck, that's when you get in trouble. Young's contract isn't shabby either. He's earning a base salary of $2.45 million this season. I like the way they're moving guys in and out at outside linebacker and handling McPhee's knee situation, which is clearly keeping him on the sideline more than anyone would like."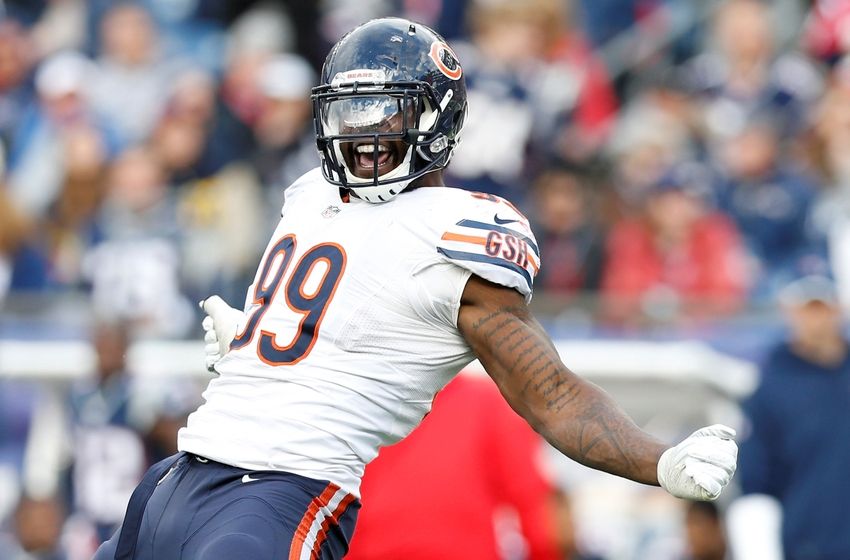 I couldn't agree more. Both Young and Houston have earned more playing time. I also feel the need to point out that Houston has a bad habit of disappearing until points in the game where the opponent absolutely has to pass and he can go all out after the quarterback without worrying about other responsibilities. I'd like to see him do it at other points in the game before I'll become a real believer that he's as good as his recent statistics indicate.