Dan Wiederer at the Chicago Tribune asks an interesting question as the Bears enter the bye week:
"Coming out of the open date, will left tackle Jermon Bushrod reclaim his starting role or will the Bears prioritize the continued development of Charles Leno?"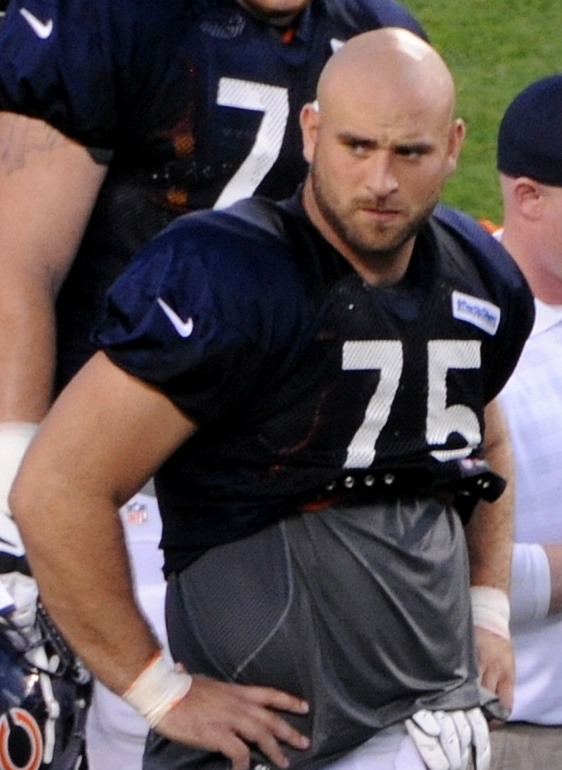 That's a tough question. Bushrod is probably the better player at this point and my gut tells me he reclaims his starting job. But you would, indeed, like to continue to develop Leno.
Hindsight is 20-20 but this situation demonstrates why it may have been a mistake to move Kyle Long to right tackle. Long continues to struggle in the transition – which in a rebuilding year is OK. You could argue that moving Long seemed to help the Bears before the break when Bushrod went down and Leno was free to step in and develop on the left. But even then I'm not sure the Bears wouldn't be better long-term developing Tayo Fabuluje in Leno's place on the right. The man's got good feet and he moves well for a big man. There isn't much doubt he's got the athletic ability. It's just a matter of finding out what's above his neck.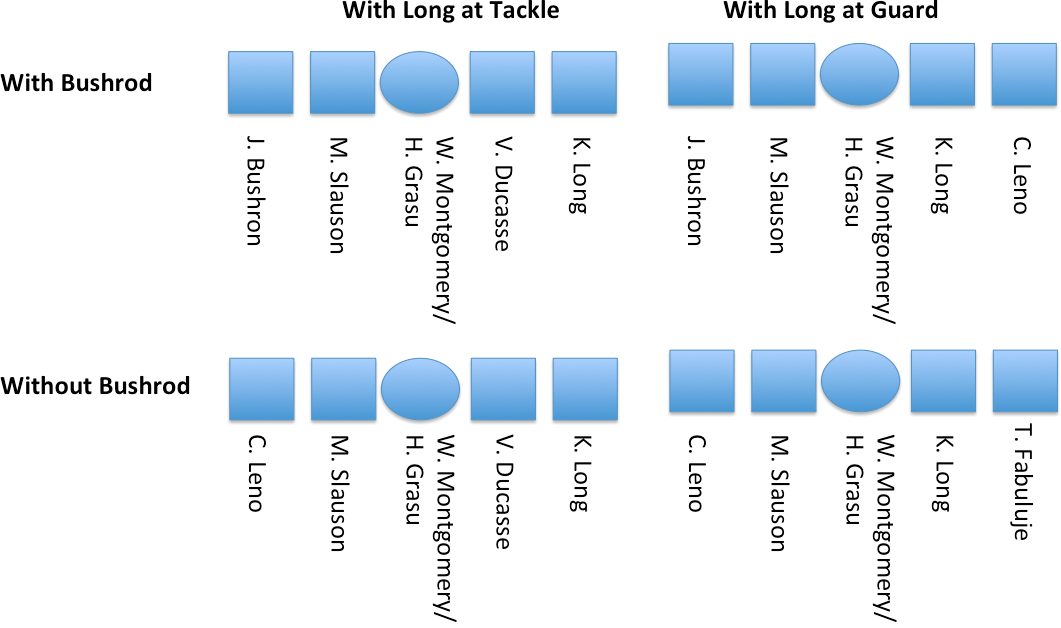 In any case you'd like to have your five best players on the line right now and mediocre right guard Vladamir Ducasse, a veteran who has a team-high seven penalties, is not one of them. With Long at guard, the Bears could have developed Leno and play Bushrod at the same time. That's not an option now.