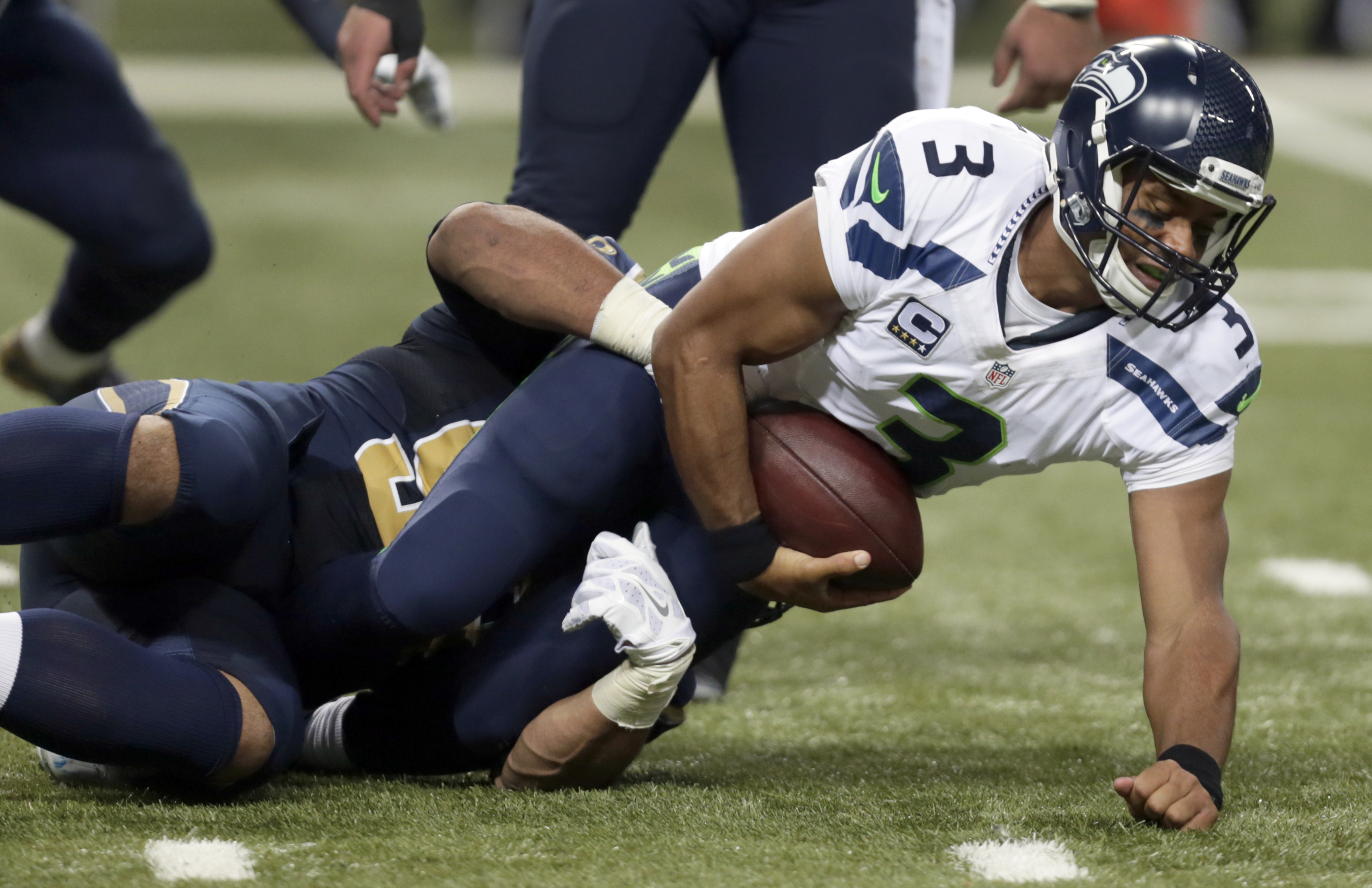 Sam Monson at Pro Football Focus reviews the performance of the Seattle Seahawks offensive line against the Rams. This observations match what I see:
"The Seattle offensive line combined to surrender three sacks, one hit and 12 additional hurries, and run blocking was almost as bad. It's a testament to Marshawn Lynch's ability that he was able to top 4 yards per carry over his 18 carries, generating 73 rushing yards, 39 of which came after contact. Of Fred Jackson's 13 rushing yards, 11 came after contact, and the team's other backs combined for seven rushing yards, five of which came after contact."
"The Seahawks still scored 31 points in this game, and can rightfully point to the defense as an unusual source of blame, but Russell Wilson was under pressure 19 times in the game and the running backs often found themselves with nowhere to go. Over the course of a game these things can be overcome, but over the course of a season they will start to erode the team's production."
The Seahawks traded away their best offensive lineman in Max Unger in order to get tight end Jimmy Graham. The statement was clear – skill position players are more important and harder to find then lineman. The Seahawks are paying for that decision and likely will throughout the year.
Admittedly offensive lines have a tendency to gel and become more cohesive as the year goes on. If they stay healthy. And admittedly this particular offensive line didn't get much time together during the preseason because the coaching staff spent a good part of it juggling their lineup in an effort to find their best five guys.
But I've said it before and I'll say it again. Football games are won and lost at the line of scrimmage. The Rams have an outstanding front seven. But so will the teams that the Seahawks will face in January (if they make the playoffs at all). They're going to face a serious uphill battle if things don't get a lot better soon.