The Cardinals have a great deal of speed at wide receiver with Larry Fitzgerald and John Brown. That's going to be bad enough against a Bears defensive backfield that lacks overall speed. But Rich Campbell at the Chicago Tribune emphasizes another threat that the Bears defense will have to deal with:
"Cardinals tight end Darren Fells never played college football, but you wouldn't know that from his Week 1 stat line: four catches for 82 yards and a touchdown.

"The 6-7, 281-pounder played basketball at California-Irvine and professionally in Belgium, Finland and Argentina. He spent the majority of 2013 on the Cardinals' practice squad and since has developed into a threat.

"'The biggest thing for a basketball player is: will he stick his face in the fan? Is he going to block anybody?' coach Bruce Arians said. 'Once he bought into how to block … he has become a really reliable player.'"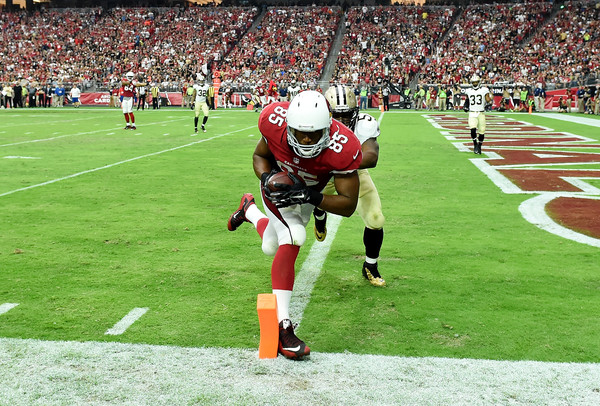 Fells will be a serious threat to a Bears linebacking corp that frequently looked lost in coverage last Sunday against the Packers. Bears fans will be looking for that to improve both this week and over the course of the season.