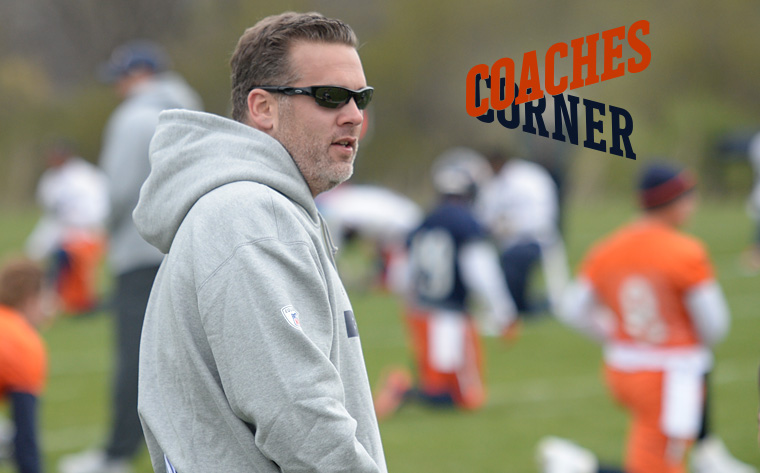 Rich Campbell at the Chicago Tribune reviews the history of safety Chris Prosinski and linebacker LaRoy Reynolds, replacements on the roster for Jon Bostic and Brock Vereen, respectively.
"Prosinski, a fourth-round pick out of Wyoming in 2011, is known for his ability to run. He left the Jaguars last year on an injury settlement related to a biceps issue. He finishes 2014 with the Eagles and was cut after the preseason. He has played 56 games with nine starts and has 27 special teams tackles.

"The Jaguars waived Reynolds on Saturday to clear a roster spot. He had 18 special teams tackles, along with three starts over the last three seasons with the team. He entered the league as an undrafted free agent out of Virginia."
Most people are focusing upon the fact that Ryan Pace is moving on from the Phil Emery regime. And rightfully so.
But you will note that both of these players are veteran special teams contributors. Most people have identified poor special teams play as a major contributor to the Bears 0-3 start. And I would concur. Kick return coverage has been poor as the Bears allowed a 105 yard return for a touchdown to open the second half of what was a very close game at that time. It set a tone for the rest of the contest.
These moves are likely Pace's response to requests from special teams coordinator Jeff Rogers and head coach John Fox for better players. You could take it as a sign that the front office and the coaching staff are on the same page with the former trying hard to fulfill the needs of the latter. In any case, we can hope that these additions will help prevent the debacle we saw on Sunday.