Mike Mulligan at the Chicago Tribune speculates about Alshon Jeffery's future with the team:
"Franchise tags won't be set until the 2016 salary cap is set in March, but Corry, writing for CBSSports.com, recently predicted it will grow about 7.5 percent to $154 million. With big-money deals for Dez Bryant and Demaryius Thomas added to increases for Julio Jones and A.J. Green and Calvin Johnson's top-dollar deal, the franchise number for a wide receiver is projected to jump from $12.8 million to just over $14.5 million.

"The number will be the richest at any NFL position other than quarterback (projected $19.75 million) and defensive end ($15.5 million).

"Is Jeffery worth that kind of money? "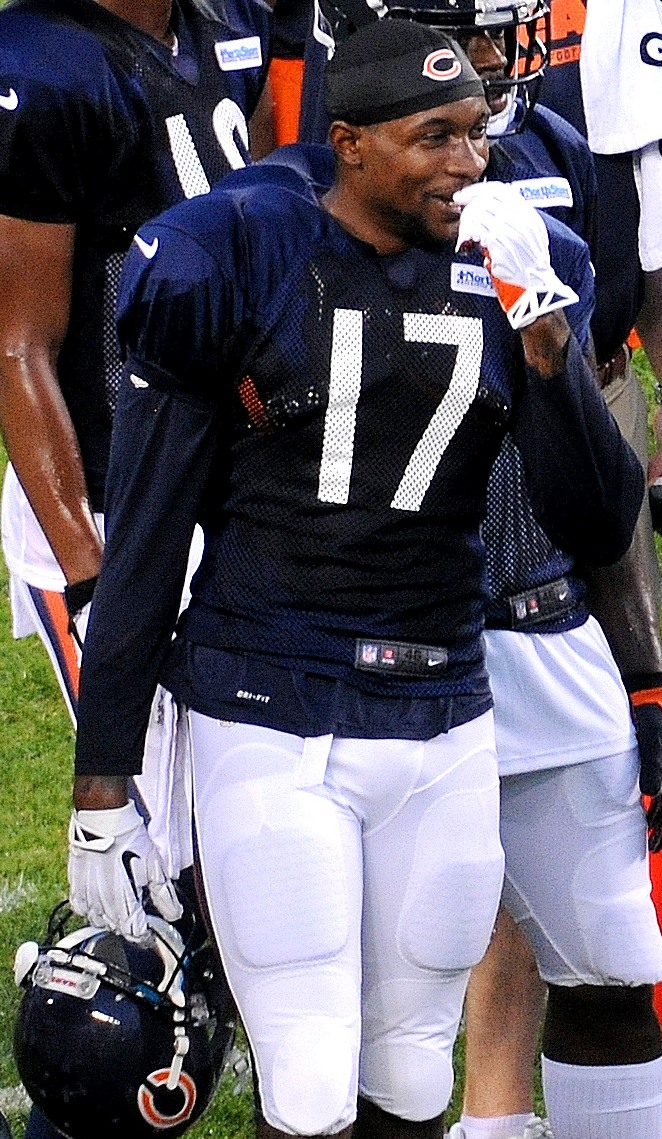 Yes, he probably is.
The real problem with Jeffery is that he's been injured so often this season. Worse, he's been out with exactly the kind of soft tissue injury that head coach John Fox mentioned as the major issue with Jeffery after he was hired in the off-season.
But the truth is that franchising Jeffery for a year minimizes the risk. Sure, the Bears will try to sign him at their price, which will take the injury risk into account. But even if Jeffery refuses and decides to try to prove to the Bears that he can, indeed, remain healthy, its only a one year contract with a rebuilding team that will have plenty of cap room to absorb the hit. Over the next off-season, I would expect the Bears to talk a lot to Jeffery about how to manage these injuries. If he responds, he's going to see his pay day with the Bears. If he doesn't, he'll see it elsewhere. But probably not until 2017.
The real problem that the Bears will face in the off-season isn't what to do with Jeffery. Its what to do with cornerback Tracy Porter. Porter has been healthy this year but has a brutal history of injuries as documented by Dan Wiederer, also at the Chicago Tribune:
"Through the summer, the biggest thing Porter seemed to have a knack for was getting hurt and bouncing around. When he signed with the Bears on June 8, shortly after being released by the Redskins, Porter joined his fifth team in five seasons.

"His resume came loaded with red flags, most notably the durability concerns of a player who had missed 23 games the previous three years.

"A mysterious seizure episode in Denver had been a culprit in the 10 games he missed in 2012. Last season, hamstring and shoulder injuries sidelined Porter for 13 games with the Redskins.

"Then, on Aug. 11, in the third week of Bears training camp, Porter tweaked a hamstring. He doesn't remember how."
Porter is a problem. He's currently the Bears' best corner but he's 29 years old and, though he probably has some good years left, that's not young for a cornerback. Will this be the year he breaks out and never looks back? Or will this be the exception to the rule, one of the few where he remained healthy? It's a critical question because if he continues to play the way he has, he could demand a reasonably large amount of money on the open market.
What you do with Porter, of course, depends on the situation. If he's healthy the rest of the year and he's willing to be reasonable, maybe you give him a two year contract with most or all of the guaranteed money in the first year and see how it goes. If he's going to require top dollar, though, you have to let him go. There's little reason to roll the dice on a player in Porter's situation when you are still at least a couple years from making a deep playoff run. Whether they sign Porter or not, the Bears will undoubtedly continue to look for younger cornerbacks in the draft. And that, not taking risks on free agents like Porter, has to be their primary focus.