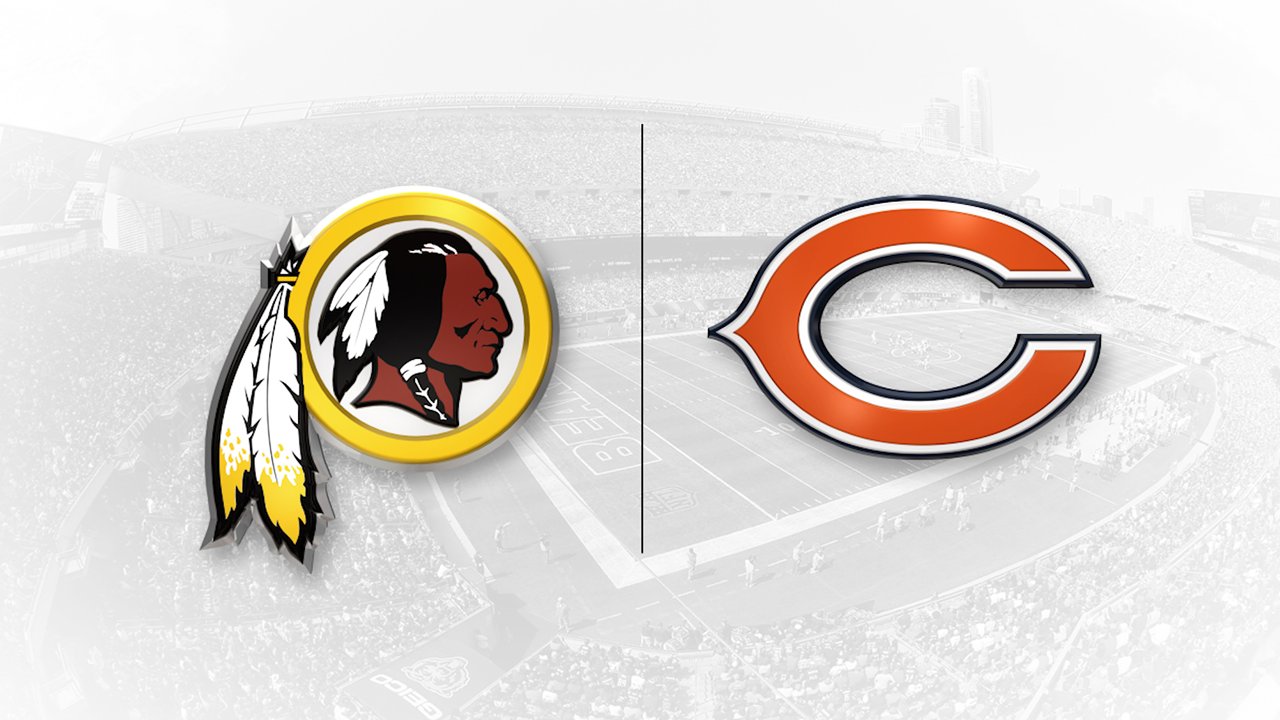 Defense
Washington came out running on first down as they worked their way down the field for their first touchdown. That was the game plan – run on the Bears and wear them down. They were up and down, of course, but generally the Redskins generally executed well.
The Bears looked to me like they played a lot of zone on early downs. It's possible that they were hoping the Redskins would shoot themselves in the foot if they just kept everything in front of them. It was occasionally effective but it made for a bad look when the redskins executed.
Kirk Cousins generally looked sharp with over 300 yards passing but boy, he lives dangerously. He was accurate. He did a good job reading the blitz and the Redskins did a good job picking it up. But sometimes he loses his mind like on the stupid pass to Matt Jones under pressure late in the game when a turnover would have been a killer. I can see why people knock him. He's a ticking time bomb waiting to explode.
Tight end Jordan Reed (120 yards and 1 touchdown on 9 receptions) is a load. He was quite a match up problem being too big for the safties and way too quick for the linebackers.
Kyle Fuller took a step back and was well on his way to a miserable game until an interception late in the third quarter deep in Washington territory. That led to a touchdown. Fuller fell down on a big third down conversion early in the first half and lost contain on a Kirk Cousins run for a touchdown.
I thought the Bears did a reasonable job of generating pressure but it was mostly when good coverage forced Cousins to hold the ball.
The Redskins had their share of stupid play. They eventually scored the touchdown but its inexcusable to take a delay of game coming out of a time out as the Redskins did with midway through the third quarter. Washington had to call another time out at the end of the third quarter after failing to get a play into Cousins in a timely manner. Although they moved the ball on the Bears effortlessly when they executed, these aren't the kinds of mistakes that they can afford. Matt Jones literally threw the ball away before he was touched down on one critical play late in the game. He was lucky it bounced back to him.
Eddie Goldman showed up again this week. So did Willie Young and Lamarr Houston with a sack each.
Offense
The Bears came out and tried to run their usual ball control offensive game plan. They struggled, making mistakes and committing penalties, making that kind of game plan tough to execute. The Redskins also dod a good job of stopping the run, holding them to only 87 yards.
The Bears found themselves in third and long far too often. Alshon Jeffery bailed them out on occasion but it was a bad situaiton that the Bears can't afford to be in.
Jeffery had a good game (107 yards and a touchdown on 6 receptions) after not performing well last week. Like the 49ers, the Redskins put their best corner, Brashaud Breeland, on him but otherwise didn't do anything special to cover him. He needed a good performance and I thought he did.
Terrance Knighton dominated the interior of the offensive line. Hroniss Grasu looked particularly bad and did not have a good game.
Kyle Long also had a tough day as he gave up two sacks, one of which resulted in a fumble and a turnover. He saw a lot of Ryan Kerrigan, who had a pretty good day.
Jay Cutler was once again, just a little bit erratic, especially deep. He still had 315 yards passing, though.
I'm sure everyone is wondering if Zack Miller's performance (85 yards on 5 receptions and a touchdown) makes Martellus Bennett is expendable. It doesn't.
Miscellaneous
Kenny Albert, Daryl Johnston and Laura Okmin did a good job. As I mentioned last week, I think Johnston does a particularly good job of noticing and immediately commenting on very relevant aspects of play.
Robbie Gould. Again. Wow.
Like last week against the 49ers, the Bears committed far, far, too many penalties. For example, there was a holding Matt Slauson to make it 2nd and 27 midway through the first quarter. Tracy Porter had a damaging pass interference penalty late in the first quarter. Khari Lee had a holding penalty on a kick off return early in the second quarter and I'm starting to wonder what good he's doing the Bears after they traded a draft pick for him. A Charles Leno hold brought back a long Zack Miller catch and run in Washington territory late in the second quarter. An offensive pass interference on Marc Mariani followed and took them out of field goal range in the first half. Kyle Long had a false start to put the Bears in a hole as they tried to put a field goal on the board before half time.
Both Jeremy Langford and Matt Forte had drops today. It's now officially a habitual problem with Langford as this is the fourth game in a row he's had one.
Turnovers played a major role in this game. With the Bears driving in the first half, Kyle Long got clown suited by Tren Murphy who went on almost untouched to hit Jay Cutler, causing a fumble and a recovery. Kyle Fuller got a huge interception that led to a game tying Bears touchdown late in the third quarter.
Similar to last week, this was a frustrating game to watch. This time, at least, I thought the Redskins were the better team but it was still a game that they hung in and it was winnable, But yet again, time after time they shot themselves in the foot with sloppy play, especially penalties.  I'm a bit disappointed that the team hasn't played a clean game since beating Green Bay.  I thought the second half of this game was a little less sloppy than the first.  So maybe the Bears are on their way back to playing better football.  They'll have to be if they want to finish on a high note heading into next year.