Bears defensive coordinator Mel Tucker did a far ranging interview with Brad Biggs at the Chicago Tribune on a wide variety of subjects.  Much of the focus was on a few tantalizing details about some of the schematic changes the defense is headed for.  Included amongst the questions was a particularly good one about the possibility that the Bears might show some wide-9.  I really should have thought of that.  Defensive end Jared Allen would be particularly suited to it.
In any case, if I tried to provide all of the relevant quotes I'd end up re-publishing the article which everyone interested should really read in full.  However, even as Tucker left the door wide open to almost everything including the kitchen sink, its worth noting this interview that the Tribune did with linebackers coach Reggie Herring: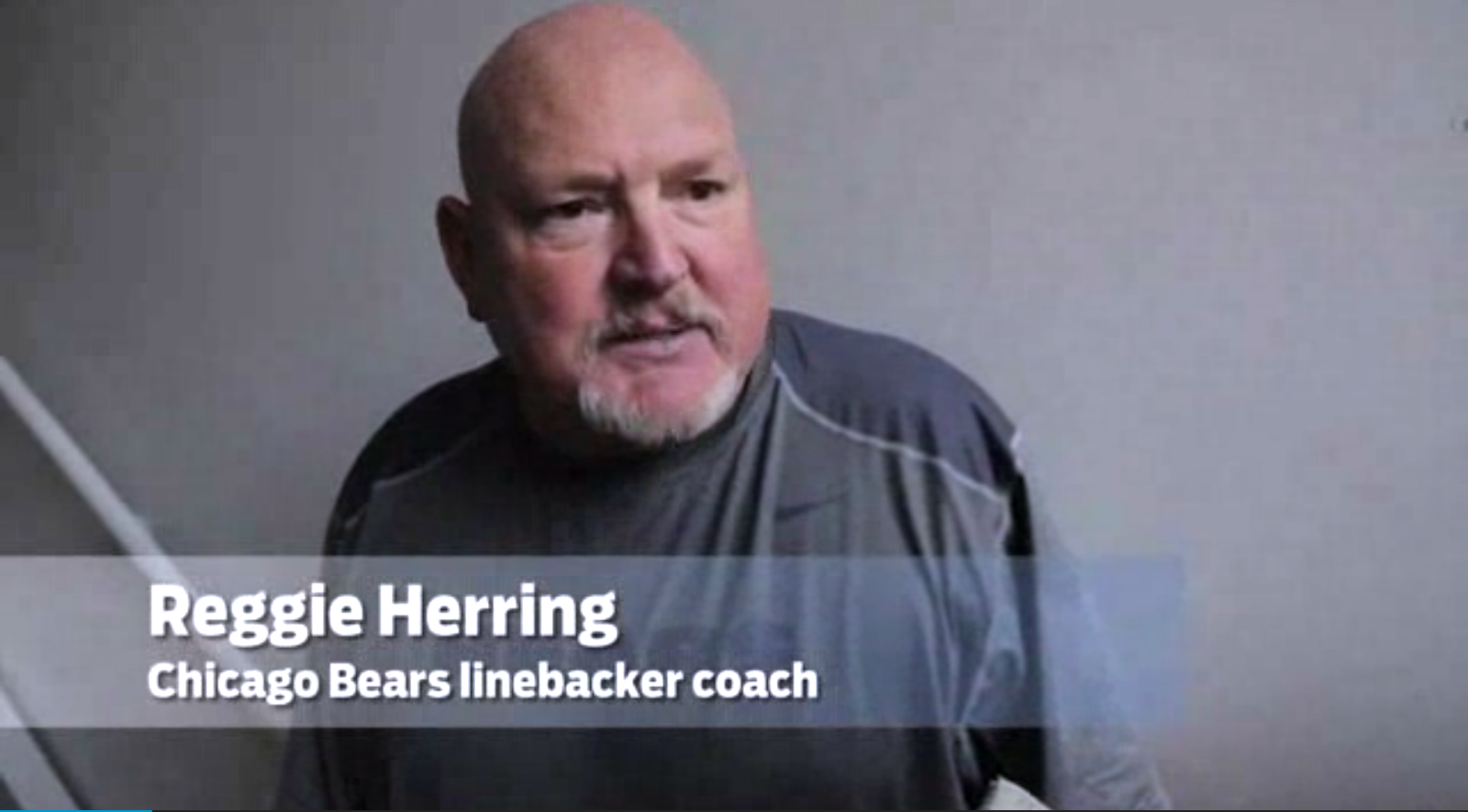 Note at about the 2:25 mark where Herring seems to say that the defense really isn't changing much:
"And scheme-wise were doing what we've always done. That's really a Mel Tucker question but at the end of the day we haven't changed anything. We're just trying to get the right peices of the puzzle together. We're in the early process and we like the guys we've got right now. We're going in the right direction."
Indeed, if you read Tucker's words in the Tribune article carefully, even he puts the brakes on, if ever so slightly:
"[Q:] With all the additions you have on the defensive line, will there be greater variations in terms of the front?

"[A:] We'll have some alternative fronts. How much or how little we use them is to be determined…"
What will determine how much they use them?  The guess here is that it will all depend upon the players.  Its evident that they feel they have the talent to do what they want.  But, as Tucker points out, its fundamentals and consistency that supersedes everything else:
"[Q:] Was the team as a whole in a tough spot trying to use a defense put into place by the former coaching staff?

"[A:] I don't think so. I didn't really see it that way. The X's and O's are one thing. It's really the execution that makes a difference. Technique, fundamentals and being able to win one-on-one and having players who can compete and win on a consistent basis, that is what really makes the schemes come alive and allows you to be able to win and beat good teams.

"At times, that was probably our biggest challenge as the season went along. Not having continuity and trying to find consistent play at all three levels of our defense. That probably superseded scheme, those types of challenges."
I think that the Bears do, indeed, have big plans for the defense.  But what Herring is trying to get across is that those changes won't be instantaneous.  The Bears will probably start with the base 4-3 defense they've always played, make sure they can play it well, then move on to complicating the players roles.
What the Bears do with the defense is going to be fascinating to watch.  But there can be little doubt that all of this talk of schematic change is over-rated in the end.  What might be most interesting of all won't be what they do but how quickly they do it.  In the end, how fast the players can digest their new varied and complex roles while avoiding individual breakdowns and giving up the big play will determine how good this defense really will be.