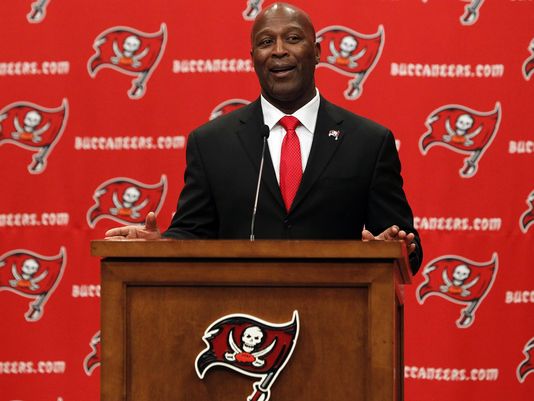 Dan Hanzus at nfl.com writes that Tampa Bay head coach Lovie Smith is looking at more than quarterbacks in the draft:
"'I just know I can see why people would assume that we are going to take a quarterback,' Smith told NFL Media's Steve Wyche in an interview that will air on NFL Network on Monday. 'There are two excellent quarterbacks that are available at the top. And when you get a chance to draft someone like that most of the time people do. But there are other good players in the draft also. I think it's a deep draft.'"
Translation: We like Winston but if you want to offer us four first round picks we'll be glad to take them and stick with Mike Glennon.
Not very likely.  Smith is almost certainly going to have to nut up and make this pick.  Good luck to him.