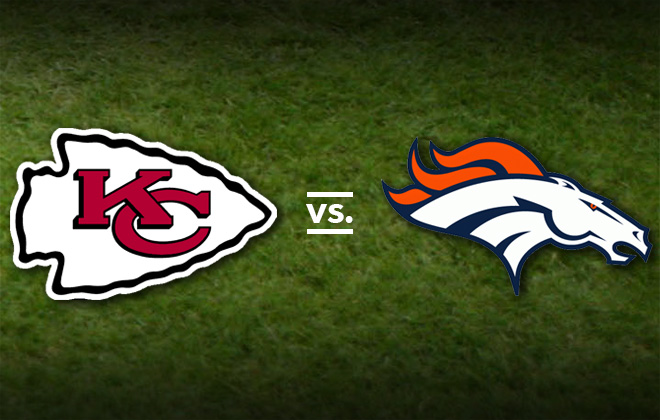 Peyton Manning's arm is shot.Yeah, I know. He threw a dramatic game-winning touchdown. And he also threw a number of other nice passes.  But he also threw quite a number of balloons, especially in the first half. When everything is perfect for Manning and he's got his feet underneath him with a clean pocket, he's fine. But he's no longer the playmaker that can make up for other team deficiencies. Which brings me to the next point.
The Broncos need to adjust to Manning's obvious physical deficiencies. He's still a smart, savvy quarterback who is one of the best in the business pre-snap. But he's not going to be able to completely adjust to head coach Gary Kubiac's new offense by continually getting under center and running play action. At least not yet.  Manning was a different quarterback when Kubiac put him into the shotgun more often and/or when he was in the two minute offense. Suddenly Manning was reading the blitz and getting the ball out before the Chiefs could touch him. Kubiac is going to have to shelve some of his offense, at least temporarily, until Manning gets his feet back under him.
The Chiefs have a pair of very good tight ends, at least one of which has come out of nowhere. Travis Kelce I'd at least heard about but James O'Shaughnessy was a complete surprise. Both of these guys are athletic and dangerous. It should be fun watching them this year.
These are two of the best defenses in the NFL – we knew that going in. But, even given that, I'm very concerned about both of these offensive lines, especially Denver's. The Broncos gave up three sacks and the Chief gave up four. Most significantly, Denver had only a paltry 60 yards rushing. That 'aint good, folks.Denver did a lot of shuffling alone its offensive line in the offseason and its possible that they will gel as the season goes on. But for now, a bad offensive line combined with a physically limited Peyton Manning isn't a good mix.
On a related note, someone has to settle the Broncos down as they gave away so many personal foul penalties in the first half that all Kansas City had to do was collect them and, as former Chiefs coach Hank Stram put it, "matriculate" their way down the field. I appreciate physical play but you still have to make them earn it, boys.
Also on a related note, is there any doubt that Denver defensive coordinator Wade Phillips is one of the best in the game? He does nothing but win everywhere he goes. He's one of those guys who is simply born to be a coordinator instead of a head coach. He won a chess match last night against a great offensive mind.And that brings us to Andy Reid.  I'm beginning to wonder if Reid also isn't simply a born coordinator. He certainly doesn't appear to be a big game coach and some of the decisions he made from the sidelines last night were head scratchers. I appreciate aggressiveness but putting the game in the hands of Alex Smith by throwing the ball, especially right before half time, was bad news. Reid may have taken the Chiefs as far as they'll ever get with him as the coach.
Turnovers kill. Jamall Charles and Alex Smith. Protect football. 'nuff said.