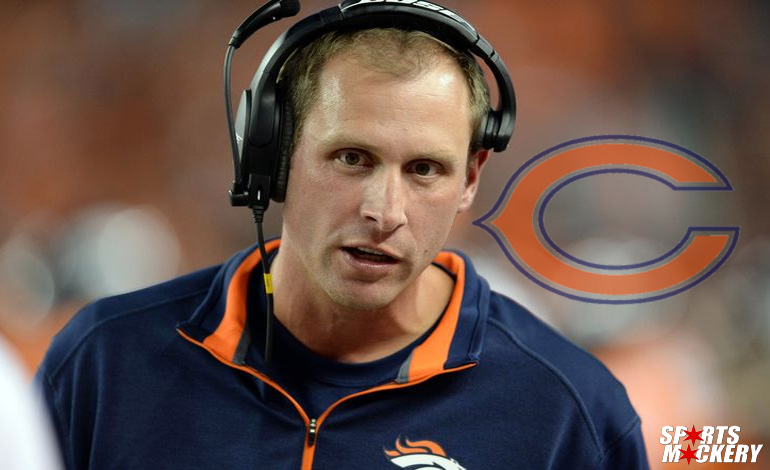 Rich Campbell at the Chicago Tribune obliterates some of my pre-conceptions about game planning:
"As is common throughout the league, game-planning duties are spread among the Bears' offensive assistants as a starting point for meetings on Monday, Tuesday and Wednesday nights."
"Elements of the running game were divided between running backs coach Stan Drayton, offensive line coach Dave Magazu and tight ends coach Frank Smith. Receivers coach Mike Groh handled third down and Dowell Loggains focused on the red zone. Coaches studied video, then collaborated.

"'It makes it a really nice conversation,' [offensive coordinator Adam] Gase said.

"'We'll say, 'Who does that really well? If we don't have anybody who does that really well, we'll throw it out. You don't want to try to force a guy to do something he's not really good at.'"
I always had this notion in my head that offensive game planning consisted of the coordinator sitting alone in his office until 2AM watching film putting it all together. It never occurred to me that all of the coaches might share in the duty.
A couple thoughts on this. First, this means that the offensive coaches better get along pretty well because they're going to spend a lot of time together. I remember stories of offensive coordinator John Shoop, then under head coach Dick Jauron, throwing wide receivers coach Todd Haley out of meetings because things got so heated. No wonder the offense was such an unmitigated disaster.
I also think its interesting that all of these coaches are basically coordinators in training. It's one additional explanation for why promoting from within is so common in the NFL, particularly with successful units. You can't say that anyone on the staff has never put a game plan together before because they all have. And since they've all been working even more closely together than I previously thought, breaking up the relationships seems even more foolish than it would have been anyway.