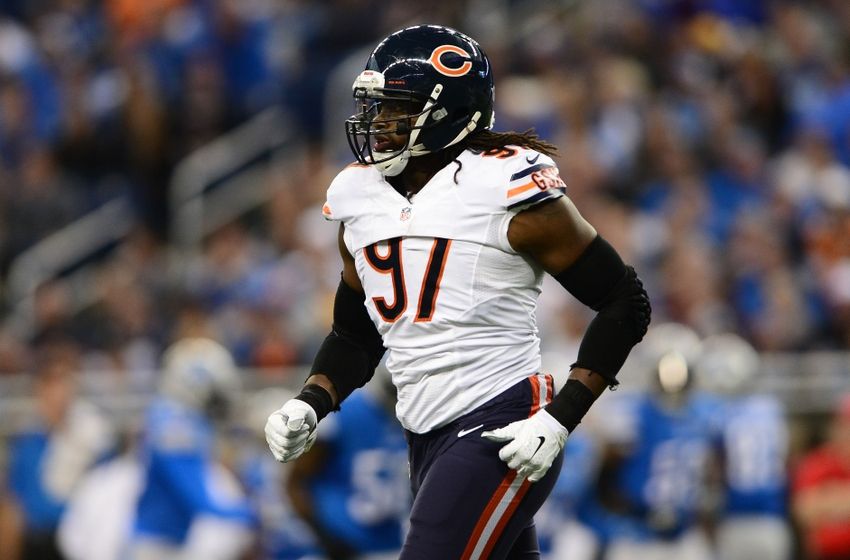 As Brad Biggs at the Chicago Tribune reviews the film from Sunday's game, he notes the perfomance of "linebacker" Willie Young. Young "had a sack and another strong rush". Young had 20 snaps on Sunday, playing mostly opposite Pernell McPhee and to my eye, after McPhee, he looked like the strongest pass rusher out there.
Young reportedly asked for a trade after Jared Allen was traded to Carolina. Allen was struggling in the system and Young obviously see himself in the same boat. The difference is that Young has been and is more effective as a pass rusher than the 33 year old Allen. Young is also fighting for playing time with Lamarr Houston (who also had a sack Sunday) and Sam Acho, who probably is the best all around linebacker of the three but who has the worst pass rush skills of the three.
I strongly suspect that the Bears are hesitant to give Young more playing time because of his weakness in pass coverage as a linebacker. But they need to find a way to do it, both to keep him happy and to keep pressure on the quarterback. Perhaps the solution is to play him strictly in nickel situations where the defense plays more of a 4-3 front. If they do that, they need to give him every snap they can.