Brad Biggs at the Chicago Tribune evaluates the film from Sunday's loss to the Lions:
"[Alshon] Jeffery was dynamic after missing four games with a hamstring injury, showing his ability to dominate cornerbacks on back-shoulder throws on the final drive of regulation and how his 6-foot-3 frame makes him a mismatch on high throws in the end zone on his touchdown. The return of Eddie Royal also opened creative screens."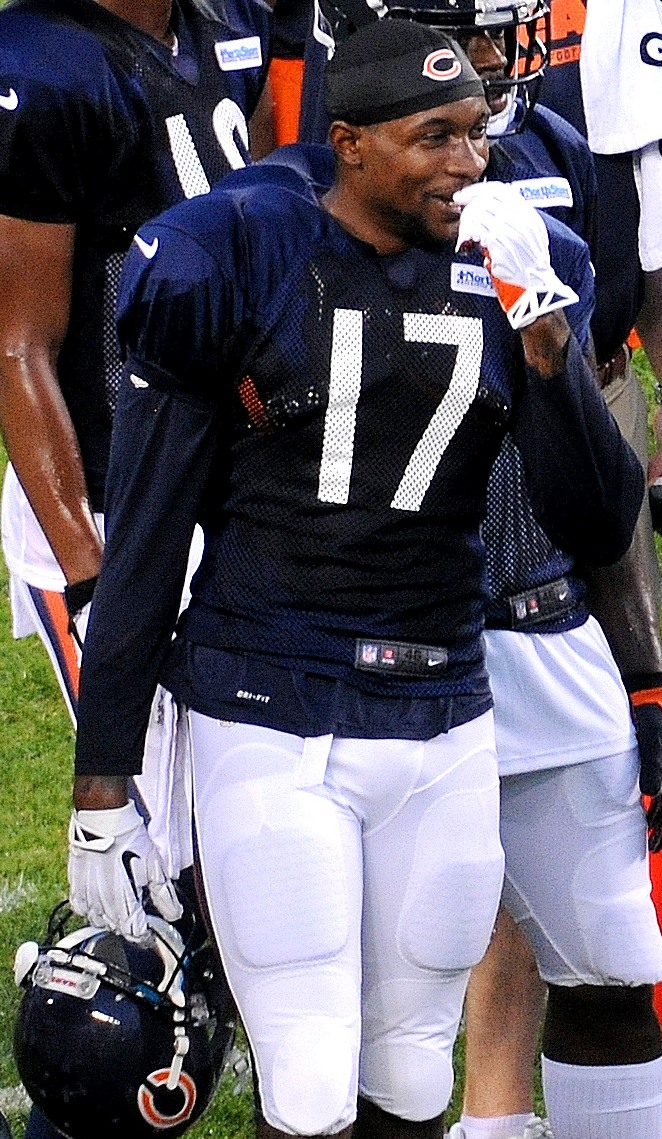 Eddie Royal has come alive because the Bears finally put him back in the slot where he belongs. But that's not what stuck out to me in Biggs's comment.
Just a week ago I was asked by a Jets fan if I thought the Bears would take a second round pick for Jeffery. The question was not unreasonable given that his contract is up after this year and he hadn't been able to get on the field. I told the fan that I thought the Bears wouldn't trade Jeffery until they got a good look at him on the field. This game demonstrated why.
There were (ands still are) questions about whether Jeffery can be a real number one wide receiver who can perform despite the absence of Brandon Marshall, who was traded in the offseason. In his first game back last Sunday, Jeffery made all the difference, providing a deep threat that the Bears simply don't otherwise have.
That doesn't mean the Bears might not trade Jeffery eventually. There are still a lot of games to play and Jeffery likely hasn't seen anyone's best shot yet. And the Bears do still have Keven White, who they surely drafted in the first round with the expectation that he would eventually be a number one receiver.
It says here that the Bears probably franchise Jeffery. They've got cap room and don't have anyone else to tag.  It will keep the price reasonable  down while they negotiate a long-term extension.  Jeffery would skip offseason workouts but he'd probably rather train with Marshall anyway.