Chris Mortenson at ESPN reports that Browns quarterback Johnny Manziel will be returning to the starting lineup after a hiatus directly related to a visit to the clubs while the team was on bye a couple weeks ago:
Johnny Manziel will return as starting QB for the Cleveland Browns after two-game benching for off-field missteps, sources told @mortreport.

— Adam Schefter (@AdamSchefter) December 7, 2015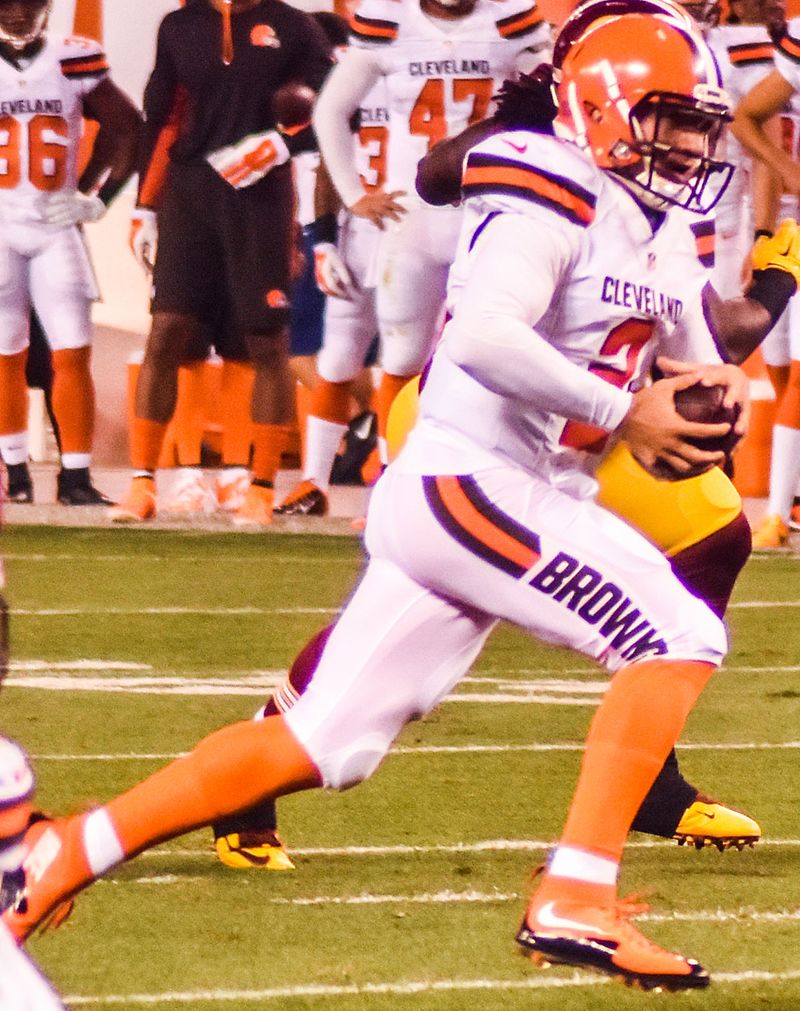 The Browns obviously feel like they need to know what they have in Manziel. I would argue that they already know – a con man with low character that is unlikely to do what it takes to succeed in the NFL.
Manziel obviously promised the team he was going to lay low over the bye week before almost immediately being photographed holding a bottle of champaign in a club. This would be after his mea culpa over the off-season where he entered rehab and after which he promised to stay out of the clubs. He was photographed partying in a club after that, too.
The whole incident reminds me of former Bears first roud draft pick Cedric Benson. Benson was arrested on his boat. Upon talking to then head coach Lovie Smith about it, Smith obviously told him that the organization would stand by him if he laid low. The next thing you know, Benson is pulled over at 2 o'clock in the morning and charged with a DUI. At that point, it doesn't matter if you are guilty or not. You were out at two or three in the morning after promising you wouldn't let it happen.
The Browns are obviously being more lenient with Manziel, giving him both a third and a fourth chance. Which is bad for both them and him. Benson left the Bears to perform well here and there in Cincinnati and Green Bay. But to no one's surprise, it didn't last and despite his obvious talent, he's no longer in the league. And for good reason. Manziel is headed in the same direction, arguably at a faster pace.