Bears
Elsewhere
What?  There's something else going on?
Via Michael David Smith at profootballtalk.com.
"Late in the third quarter against Green Bay, he watched from his private box as the Packers scored their scored fifth consecutive touchdown to take a 42-14 lead. Fans began to stream out of the Georgia Dome.

"'People said to me, 'You must be upset about that,'' Blank said. 'I said no. I wasn't upset that they were leaving, I was upset about the way we were playing. The fans were incredibly supportive all year. After that third quarter, it would've taken a miracle just to come back and make the game competitive. It was like the fans were getting hit on the head with a hammer, and it wouldn't stop. The only way they could make it stop was by leaving. So they left.'"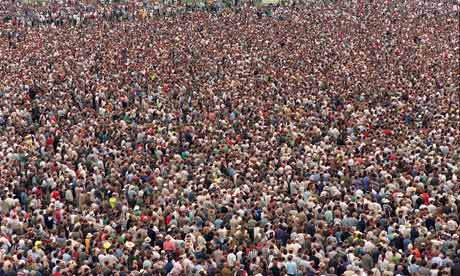 "In that division, you have to build a team that can play in the elements and play outside.  I didn't realize that right away. My first year there, we took Terrell Buckley in the first round. After seeing what it's like in November and December in Green Bay, I figured out you need to get a bigger person. So we eliminated the smaller stature guys. It helps to get people from the Big Ten and that area that it doesn't affect. You need bigger people."
Anyone else wondering if Bears general manager Jerry Angelo still hasn't learned this lesson?
"One of the reasons four teams have yet to name their defensive coordinator is the Packers still are playing."
Too bad its only the assistants that look to be raided.  Let's all hope the Tennessee Titans have their eye on Dom Capers.  He's certainly deserving and he'd be out of the division.
Its Dan Pompei Day here on a slow time for NFL news.  Pompei's long column at The National Football Post is well worth reading in its entirety and the good news is that we've got the time to do it.  Here he elaborates upon opinions that Jake Locker had a bad Senior Bowl week:
"The reason for so many different opinions on Jake Locker's performance is the quarterback was very inconsistent. You could make a highlight reel of Locker's best plays that would have been very impressive. And you could have made a lowlight reel of Locker's worst plays that probably would result in him being undrafted. If a team is looking for a player with great athleticism and ability and the potential to wow you, they will be able to overlook some of Locker's deficiencies. If a team is looking for a polished performer who gets the job done, it probably won't be interested in the Washington QB."
"What's your favorite thing about Super Bowl week?

A) Hearing about all the times the Packers and Steelers have won.
B) Seeing what Joe Montana is promoting this year.
C) Stories about Jerry Jones and his big ol' stadium.
D) The game's on Fox, one of the few football networks that doesn't employ Matt Millen."
"Don't dwell on the dead hooker incident at the team party

"Remember even though they're mostly all mediocre alternates replacing good players who thought of excuses not to come, they still don't completely suck."
One Final Thought
One more Pompei item:
"Whether the meatball in us likes it or not, the game we love is changing, as this story eloquently points out.  We don't like change—that's in our DNA. And we like violence in football—that's in our DNA too. But once we accept we can't change what's going to happen, we'll all probably agree this is a good thing. With Super Bowl week kicking off Sunday, we can expect a lot more stories about head injuries."