Brad Biggs at the Chicago Tribune answers a good question from a reader:
"Q: I keep reading about Will Sutton… Is it possible the new coaches find a way to teach this young man or is it too hard to change a position at this level?"
"A: If the Bears were still in a 4-3 scheme, the hope would be he'd be preparing for a more impactful season. I don't think he's big enough to be lined up at nose tackle in a 3-4 and the Bears are ideally looking for a longer player at end. Sutton is listed at 6-foot, 315 pounds and was officially weighed at 303 pounds at the 2014 scouting combine. We'll see what shakes out for Sutton when the Bears get on the field later this month. No one has ruled Sutton out at this point and I expect he will get a shot to fit in."
There are similar questions about Dvid Bass and Cornelius Washington.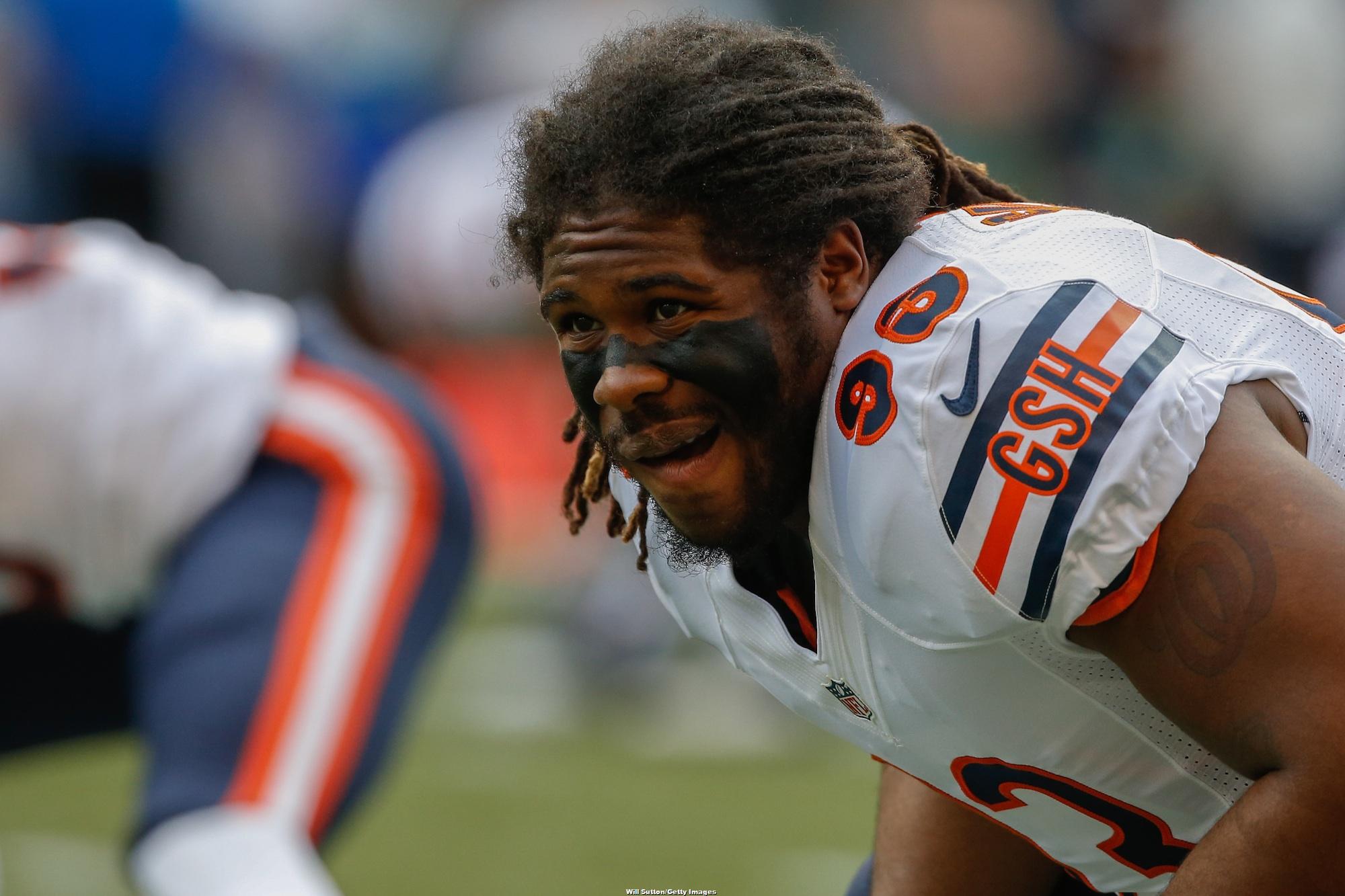 The reader is right in that media seems to be dismissing Sutton (above) out of hand, in particular. It isn't like you can't be a penetrator and play line in a 3-4 anymore.  The scheme is more versatile nowadays. Sutton seems to have the size to play either nose guard or end (I suspect end).
We keep reading about how the new Bears coaches will be able to adapt to fit the players on defense. Sutton and the other potential pieces to the puzzle that the Bears have accumulated over the years as they've run the 4-3 will undoubtedly get his shot to fit in.