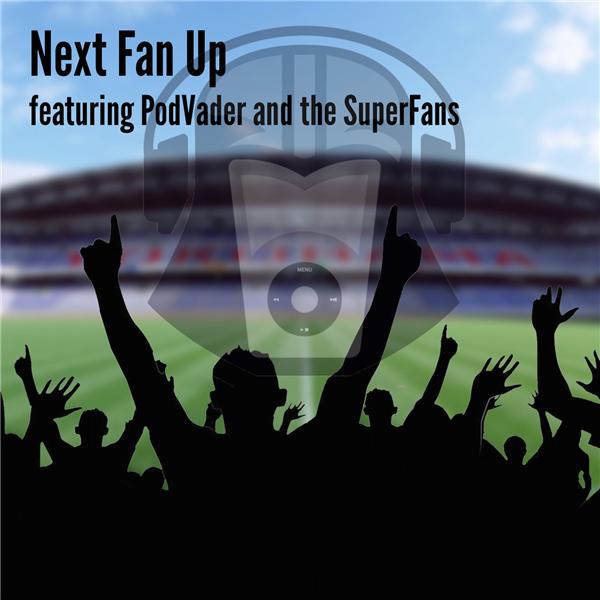 Sometimes value and need meet to make for the almost perfect draft pick. That's what I think happened to me in the "Next Fan Up" mock draft, an exercise performed by the same group I participated with last year.
The Situation
Last year I hated the Bears spot at 14. They needed defensive linemen and safties but none were worth the pick. I ended up taking the best available player, linebacker C.J. Mosley. Not a bad pick in retrospect.
This year with the Bears picking at seven things were totally different. With needs all over the field the odds that a player that could fill one was going to be the best available were high. Here's what happened with the first six picks:

The Guy
Before the draft I pegged four impact players in the top ten picks:  Leonard Williams, Jameis Winston,  Dante Fowler, and Danny Shelton.  Some may justifiably criticize me for not including Amari Cooper and Kevin White.  But Cooper may have already hit his peak and White is a one year wonder that relies too much on physical abilities that may not be dominant once he gets to the NFL for my taste.  Don't get me wrong – I'd gladly take either one.  But I put them a tier below my top four.
To no one's surprise, the first three of those four top players were gone.  That left Shelton as the best player on my board.  But I knew that few other draftnicks agreed with me.
ESPN draft analyst Mel Kiper didn't put Shelton in his five safest picks in the draft because his ceiling is too low. I think Kiper is under estimating him. Shelton reminds me just a bit of Vince Wilfork and I believe he may turn out to be more than just a clogger in the middle.  He's never going to be a penetrator but Shelton uses his power and quickness to leverage offensive linemen and collapse the middle of the pocket as a pass rusher.  Even if Kiper is right and Shelton only turns out to be a plug in the middle he'd be valuable as the center piece of any 3-4 defense.  He never gets blocked back off of the line of scrimmage despite almost always being double teamed and he's uncanny in the way he regularly shed blocks to stop the run.  And you can't stop anything if you can't stop the run.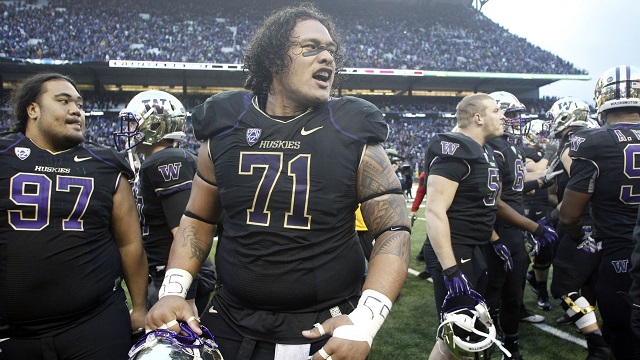 The Attempt to Trade Down
There was little doubt that Shelton (above) was my guy.  The question was could I trade back and still have a reasonable chance to get him and, if so, how far?
Ordinarily I wouldn't think twice about this unless I had multiple players that I liked with no definite winner heads and tails above everyone else.  But most mock drafts that had Shelton getting past the Bears had him falling to somewhere  in the middle of the round.  The first team behind me that I had with defensive tackle as a need was the Cleveland Browns at 12.  So I figured anywhere in front of them might be relatively safe and was willing to risk going down farther.  With the third oldest roster in the NFL last year and more holes than a golf course full of gophers, heaven knows the Bears need young players.  So I thought it was more important to get more chances in the annual draft lottery and to take the risk losing Shelton, even as someone who I thought was clearly the best available.
But I didn't trade back.  Why?  Because it take two to tango and no one wanted the pick.  One of the things that's evident this year is that everyone wants to trade back but almost no one wants to trade up.  At least not into the top ten, especially with Marcus Mariota gone after the second pick.  Only one trade in the mock draft actually took place in that area and that was between the Jets and the Giants, who wanted White.  The tail end of the first round may include more action depending on how highly the teams involved value the quarterbacks that are left and how much they want to over draft to get one.  Other than that, I can't see it happening.  Most draft experts actually don't think there are much more than 15 players with first round grades in the entire class.  And I can't see too many teams trading up into the first round to get second round talent.
The Pick
In the end my choice was clear and I gladly took Shelton at number seven.  I think his talent matches the pick and fills a need.  Perhaps the Bears biggest need.  Last year I said that playing general manager isn't easy.  But sometimes all you need to do is keep it simple.