Those looking for encouragement – and I think we all are – will find some in the weekly "10 Thoughts" column by Brad Biggs at the Chicago Tribune. He quotes Packers guard T.J. Lang: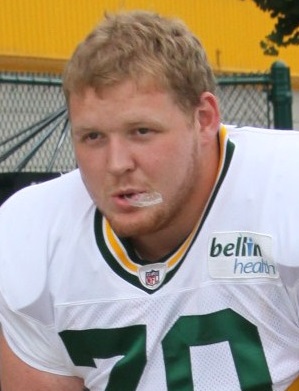 "'They were playing us nickel to our sub package and rolling a safety down late to try to help against the run, which is a lot of the same stuff we saw against San Francisco. I think it is a good defense. I think they are only going to get better the more they play. By Thanksgiving next time we see them, I think that is going to be a new team. Obviously, you can tell there are some learning curves there with it being a first-year system, but they've got some good players.'"
"'Last year, they were pretty vanilla,' Lang said. 'We didn't see a lot of different stuff out of them. I think they had one or two blitzes. At this level, you're going to sniff that out every time. They were way different this year. I think they did a good job of changing some stuff up against us, especially the third-down package. Three-guy rushes, a couple empty blitzes there trying to get pressure, they are definitely more complex.'"
All good points.
I'm not the type to wait until guys leave town to start bashing them but its hard to understate how much better I like the current staff relative to the recent past. Playing vanilla works if you've got a lot of talent. The Bears didn't then and they don't now. So you have to do some things to make things happen.
All of the games won't all be like last Sunday. The Bears are going to be a different team once they start getting to the point where the instincts start taking over. And the Packers are a very well coached team. There are going to be some teams – some of them in the NFC North, who aren't going to handle things as well as the Pack did. I'm looking at you, Minnesota.
The Bears aren't going to win any championships. But they're going to be a factor before it's all said and done.