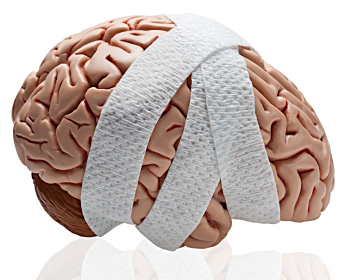 Adam Jahns at the Chicago Sun-Times is off base with this comparison between quarterbacks Jay Cutler and Carson Palmer:
"But [Arizona head coach Bruce] Arians is the perfect coach for him at the perfect time. The No. 1 pick in 2003, Palmer just happened to connect with Arians in his 30s, a decade into his career."
"The point is, it's never too late for a quarterback to find that right fit, especially at a time when college schemes have impeded their development and most NFL teams desperately need them.

"It's an interesting notion to consider as Bears quarterback Jay Cutler prepares for his second start under coach John Fox and offensive coordinator Adam Gase.

"Can Fox and Gase finally be the right guys for Cutler?"
This doesn't fly with me. Palmer was always a pretty good quarterback whose career was simply derailed by injury. He happened to hit upon both Arians and a pretty good Arizona surrounding cast at the same time to revive his career. Cutler's only injury is in his brain, which simply isn't wired in a way that's likely to generate wins.
I'm much more inclined to agree with Brad Biggs at the Chicago Tribune, who was spot on this morning when he said that "…Jay Cutler is in Year 10 and has won one playoff game. If you don't believe the quarterback you have can win the Super Bowl for you, you're spinning your wheels until you get one."