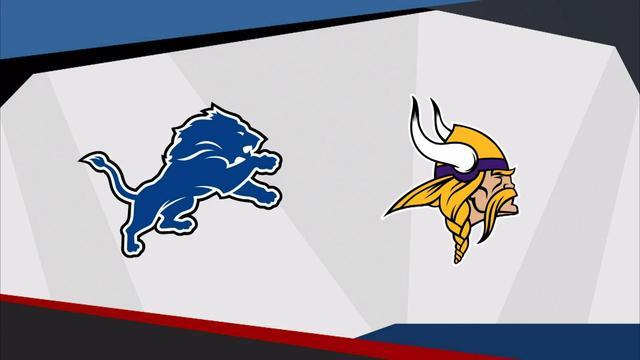 Josh Katzenstein at the Detroit News emphasizes that the Lions have more to worry about than Adrian Peterson Sunday:
"The Lions faced wide receiver Mike Wallace last year as the speedster caught five passes for 51 yards and a touchdown with the Dolphins in Week 10. On Sunday, the Lions will see him on a new team, the Vikings, and despite limited film of him in Minnesota's offense, they're expecting the same deep threat.

"'He's been in this league a little while, and he can run,' Lions coach Jim Caldwell said of the seven-year veteran. 'He can create problems for you. That's the one thing I think that we don't underestimate is they got speed on the outside. They can run and they can give you some problems.'"
Wallace wasn't well utilized in Miami largely because throwing deep isn't quarterback Ryan Tannehill's forte. It really isn't Minnesota quarterback Teddy Bridgewater's, either, but the Lions will be packing eight the box (at least) in an effort to stop Peterson and that should open things up for Bridgewater in a way things probably never did for Tannehill.
This Minnesota – Detroit game carries a lot of significance. Each of these teams lost last week and looked bad doing it, the Vikings to the 49ers on Monday night and the Lions after a poor second half performance against the Chargers. The loser will have started 0-2 and will be digging themselves out of a big hole.
But, even more than that, both of these teams are planning to go to the playoffs. Assuming the Packers are going, that only leaves one other divisional team to take a wild card spot with the other facing a serious uphill battle. We'll have a much better idea of who the division's breakout playoff team is likely to be after this week.