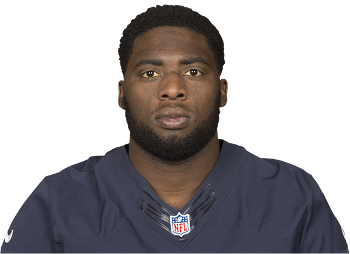 Brad Biggs at the Chicago Tribune reports that the Bears have made a roster move on the eve of their match up with the Arizona Cardinals:
#Bears have promoted DL Brandon Dunn from practice squad to get needed depth on line. DB Demontre Hurst has been placed on waivers.

— Brad Biggs (@BradBiggs) September 19, 2015
Hurst was signed by the Bears in the spring of 2013 as an undrafted free agent. He remained on the practice squad that year but made the 53 man roster in 2014. He was considered to be a young building block by the last coaching staff but his star had apparently fallen with the current group and he's had a hard time finding his way on to the field with the starters. Nevertheless he's been playing some special teams and I think we can expect him to be signed to the practice squad once he clears waivers.
Dunn was signed by the Chicago Bears in May of 2014 after going undrafted. He started on the team's practice squad before being promoted to the active roster in November. He started on the team's practice squad this year as well.
Ego Ferguson is questionable for the Bears on Sunday and this would appear to be a bad sign for his chances of playing. Dunn, who occasionally flashed in the preseason with five tackles and two assists, will likely fill Ferguson's role in the defensive line rotation on Sunday.  The Bears spent most of the game against the Packers in the nickel formation but are likely to spend more time in the base 3-4 against the Cardinals.  That's where Dunn will likely be counted upon to contribute.