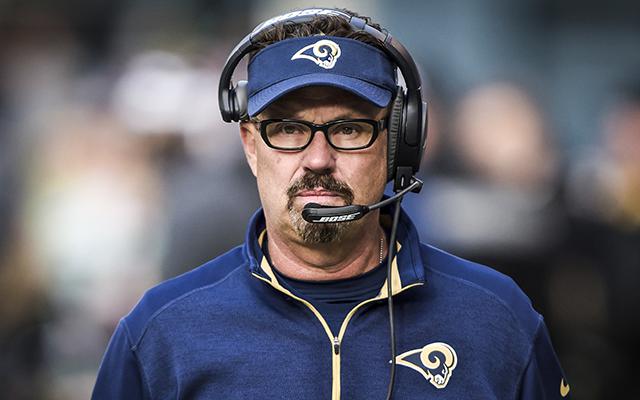 Joe Lyons at the St. Louis Post-Dispatch reports that the Washington Redskins appear to have gotten into Rams defensive coordinator Gregg Williams' head:
"'Cut me, cut me, cut me, cut me, cut me…''

"An original song from Gregg Williams.

"It's a catchy little tune from the Rams' defensive coordinator and has been featured this week as the team's defensive linemen prepare to face the Washington Redskins on Sunday at FedEx Field in Landover, Md.

"The Redskins are a team that likes to cut-block. In fact, right guard Brandon Scherff, a highly touted rookie from Iowa, used the cut-block against four-time All-Pro Ndamukong Suh and limited Miami's standout defensive tackle to just two tackles in the Dolphins' 17-10 road win last week.

"'That's the little song that goes off in my head when I see them on the ground,'' Williams joked after practice Friday at Rams Park."
You can understand why.
A couple things ran through my head as I watched the Redskins offensive line block the Miami defensive linemen last week.
How effective the cut blocking was. Miami defensive players were all over the ground. Its very hard to tackle anyone from there.
How much defensive linemen must hate it as an offensive lineman dives at them low like that. It really should be illegal. But its not.
In any case, this is an issue that the Bears are going to have to deal with when the Redskins visit the Bears in December. Here's hoping they'll be prepared for it with a spring in their step and a song in their hearts.