Brad Biggs at the Chicago Tribune answers your questions:
"How much different will the offensive scheme look with Jimmy Clausen? I expect a run heavy offense. — @naterbachhh

"The offense has been pretty balanced under coordinator Adam Gase to this point and I would expect it to remain that way with Clausen at quarterback. No question the overriding goal is going to be to get in manageable down and distance situations. That's how teams best remain balanced because if you're facing a lot of third-and-long situations, it limits the play-calling options. But the Seahawks this Sunday and the Raiders the following week are surely going to be keying on running back Matt Forte and looking to challenge Clausen.
I think there will be one big difference in the offense that we'll all notice – less of the read option. This was a tool that Gase was just starting to pull out of his hat when quarterback Jay Cutler went down against the Cardinals. Cutler's very mobile and with Alshon Jeffery injured, adding the read option to help compensate for the loss was a stroke of brilliance. Unfortunately, Clausen hasn't shown Cutler's athleticism and I'd be surprised if we saw much of it with him behind center.
Clausen could surprise some people with this effort but he's got a tough road to hoe against one of the best defenses in the NFL.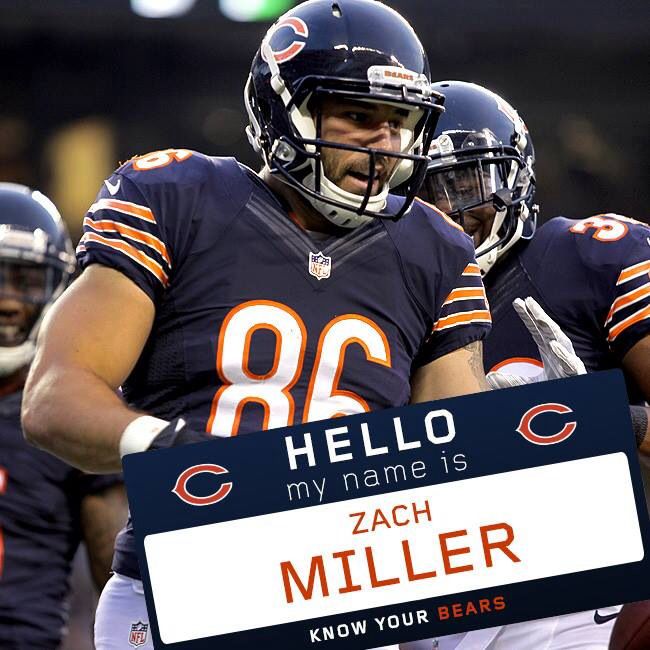 One thing that I think we'll see from Clausen that we never see from Cutler is the ability to throw with anticipation to a receiver.  This should help Clausen dissect the cover three zone that the Seahawks favor.
One thing I think we will continue to see is a lot of double tight end sets. With little else to show in the passing game, Martellus Bennett is your best option. The underrated but oft injured Zack Miller (left) is a nice alternative option.