Troy Renck at The Denver Post answers your questions:
"If we don't re-sign Brock Osweiler by the end of the season, what do you think happens? Go with Trevor Siemian or draft high again?

"— Brooks Lee, Kalamazoo, Mi.

"Brooks: As we sit here today, I expect them to make a strong effort to keep Brock Osweiler. He made strides in the spring and preseason. Any real evaluation will have to wait until a real game, but his progress was encouraging. There's no denying how highly this coaching staff thinks of Trevor Siemian. I do think it would impact their search for a quarterback if Osweiler were to leave via free agency. They would still look to add depth, but I doubt they would use a high draft pick for the position."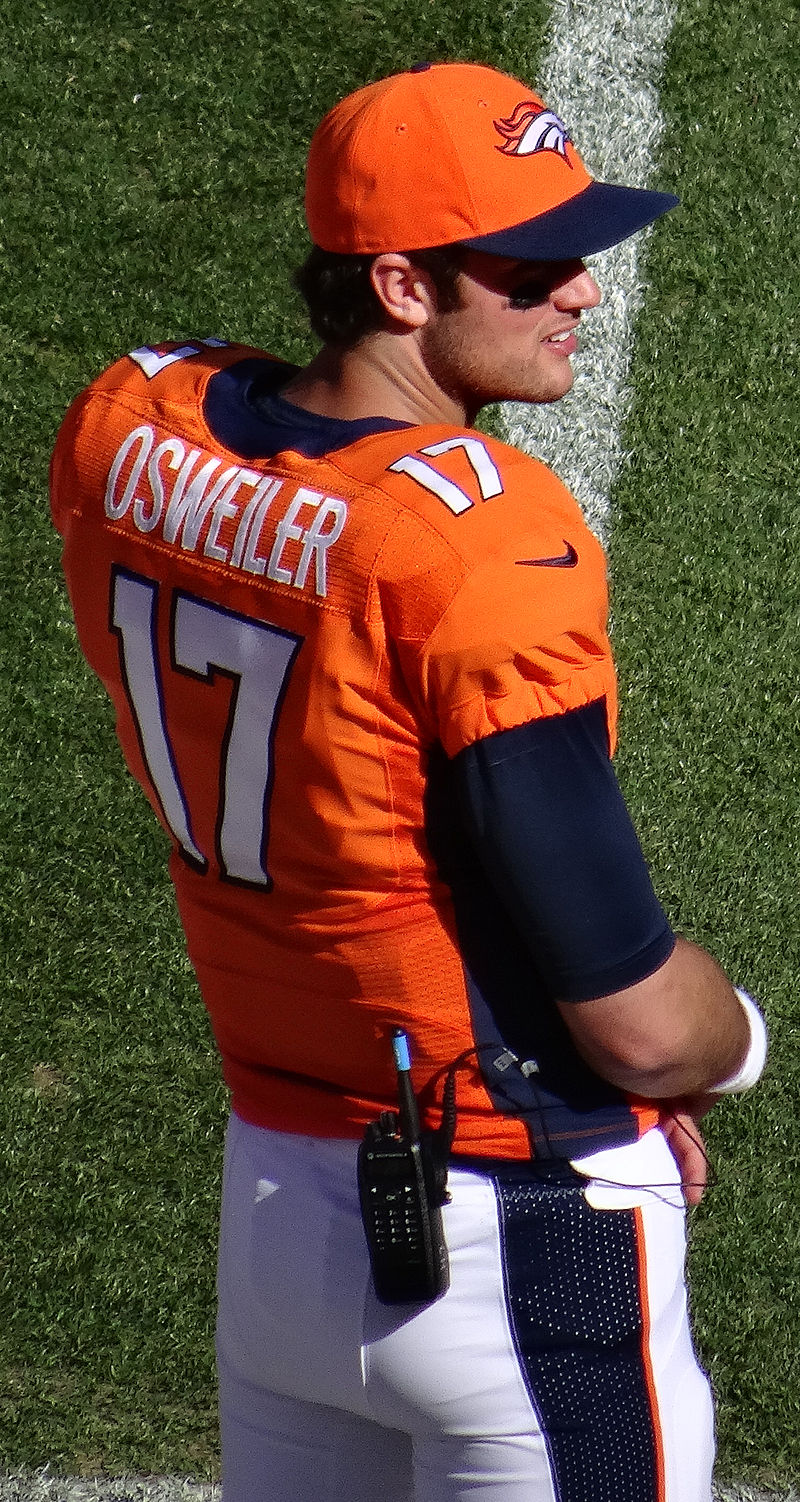 The Broncos might make a strong effort to keep Osweiler but I can't imagine he'd sign anywhere, including Denver, unless they guaranteed that he'd be the starter. That's possible with current starter Peyton Manning showing his age.  But its also possible that if Manning recovers to have a good year, as many think the veteran will, that they'll wish to stick with him and put their future in to Siemian's hands.
Osweiler's likely to be a hot name after the season amongst teams that are desperate for quarterbacks. He's unproven but if you can't draft early enough to get a highly touted prospect, you may roll the dice.
We hear all the time when talk of replacing quarterback Jay Cutler comes up – "Who are you going to replace him with?"  There can be little doubt that the Chicago Bears would guarantee him the starting position if the chose to pursue him.  Osweiler has obviously worked closely with both head coach John Fox and offensive coordinator Adam Gase. They would know as well as anyone what his potential is. The Bears will in all likelihood have plenty of cap room even after they sign the few of their own free agents that they'd like to keep.
Bottom line, Osweiler would be a strong candidate to come to the Bears should he hit the free agent market.