Brad Biggs at the Chicago Tribune thinks the Bears needs match up well with the strengths of the draft. Yeah, well that's bound to happen when you need virtually everything on defense. Biggs thinks they should draft a pass rusher:
"[Pernell McPhee] alone isn't going to prop up a pass rush in need of a boost as the Bears transition to a 3-4 front under coach John Fox and coordinator Vic Fangio. McPhee was a role player for the Ravens and blossomed last season with 7-1/2 sacks playing less than half the time behind Elvis Dumervil and Terrell Suggs behind a line Haloti Ngata anchored. McPhee is versatile and had 64 quarterback pressures, so the belief is the arrow is pointing up."
Biggs has a point. You can't have too many pass rushers. But at least the Bears have two starting quality outside linebackers in McPhee and Lamarr Houston, a player who has shown in the past that he can do it at a high level with the Raiders. Its true that neither is "dominant". But both are ascending players who might develop in that direction. The Bears were already betting on it when they signed each of them.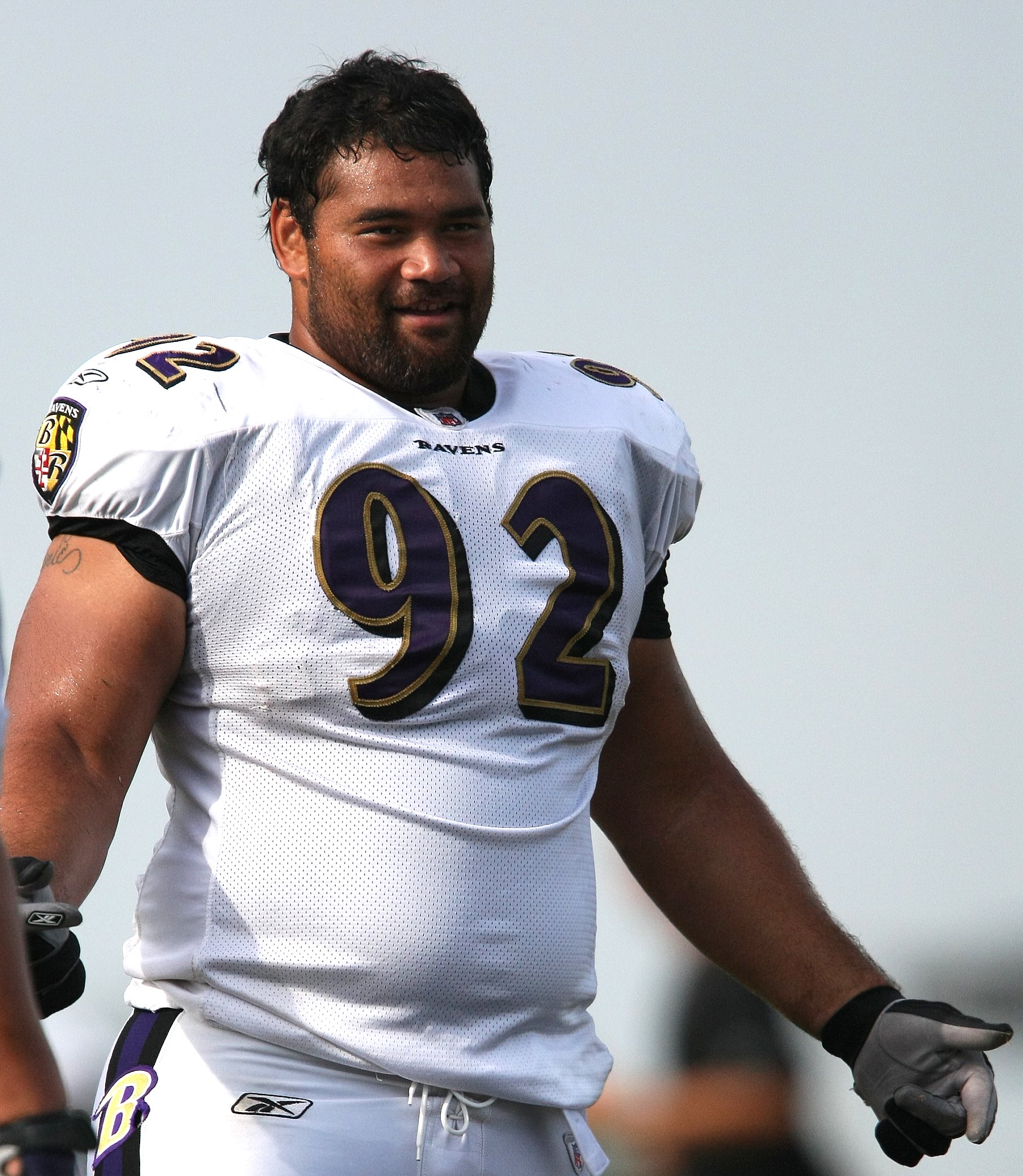 The key to Biggs's statement above was "behind a line anchored by Haloti Ngata [above]". The Bears don't have even three good quality starting 3-4 defensive linemen who can keep blockers off of the linebackers, let alone the depth they'll need at the positions. You have to stop the run first and right now, given what they have up the middle, I wouldn't trust the Bears to stand in the face of a gust of wind.
I don't believe in drafting for need so if a pass rusher is the best guy available, by all means take him. But I still put defensive line at the top of their list of needs.