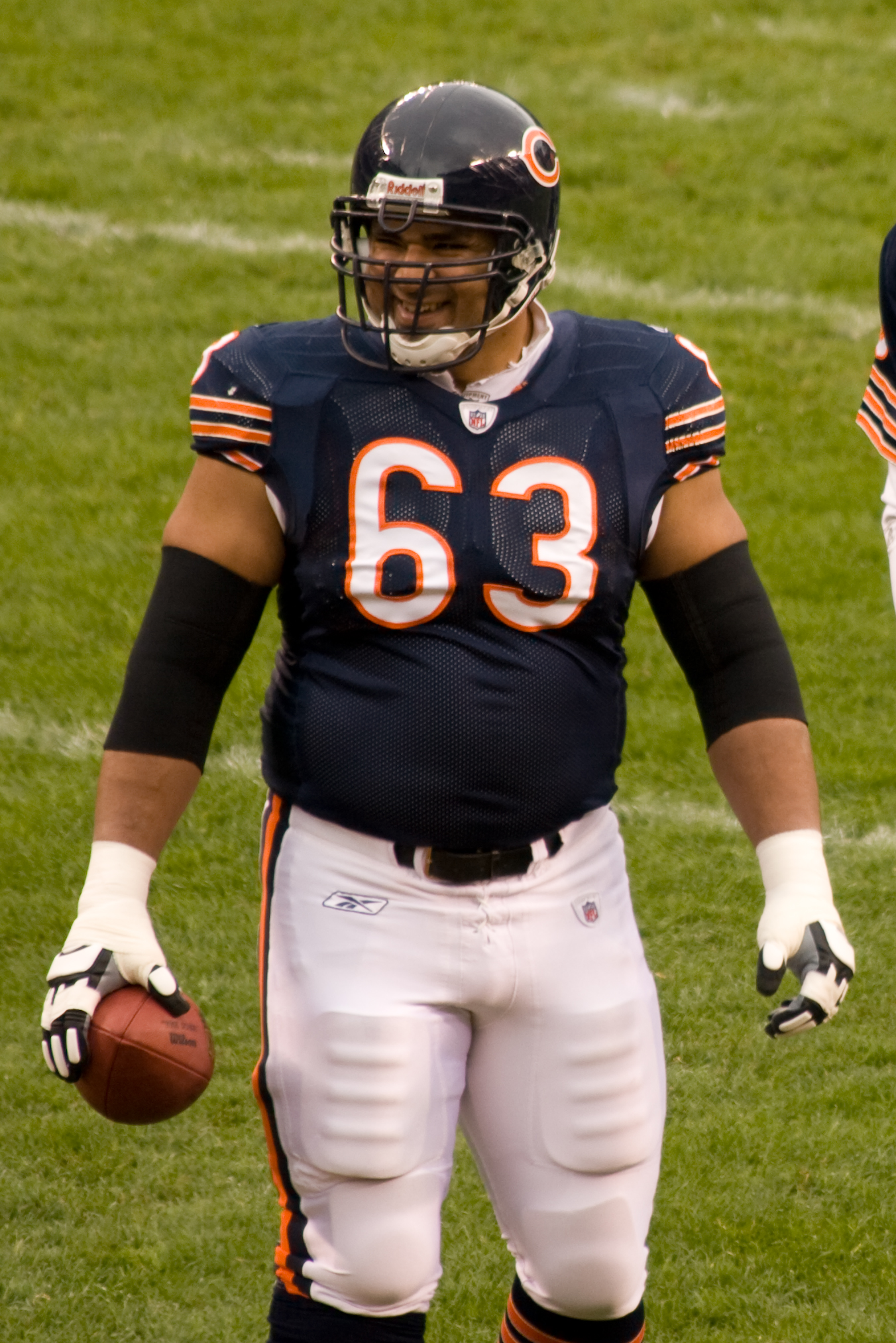 Hub Arkush at chicagofootball.com answers your questions:
"From @ReynoldsM2112: Chance Bears cut [Roberto] Garza?

"Not at the moment, because there are no other centers on the team. People continue to ignore the fact Brian de la Puente is still a free agent.

"If Garza can play as well as he did the second half of the season last year – with the exception of that one clunker against the Lions and [Ndamukong] Suh – the Bears aren't going to find anyone better. Like [Jared] Allen, while he does it quietly and more with glares and stares than words, Garza is another important leader for the Bears."
A lot of people thought, and to some extent still seem to think, that de la Puente was the future at this position. I think that should be gone now. His play was average at best and if anyone knows what the Bears have in him, it should be Ryan Pace who was director of player personnel for the New Orleans Saints, where de la Puente played for four years, before becoming the Bears general manager.
Its notable that the Bears have been kicking the tires on centers in free agency. It's possible that they're just looking for depth but there is at least one case, that of Stefen Wisniewski, where you'd have to consider him a potential starter. The guess here is that would move Garza to right guard and Kyle Long would be kicked outside to left tackle with Jermon Bushrod going to the right.
But, as Arkush points out, there are worse things than the status quo in the center of the offensive line in 2015. There's the distinct possibility that a change to a zone blocking scheme might benefit this group that struggled mightily moving big men out of the way on the inside last season. Former Bears head coach Marc Trestman got to the point that he couldn't call run plays because they flat out weren't working. The new coaching staff, with a renewed emphasis on the run, won't be able to afford to ignore it the way Trestman did on occasion.