Hub Arkush at chicagofootball.com answers your questions:
"From @abchildebrandt: Is it possible that Fox could be the 'dad' figure that gets Jay turned around? Or is all hope lost?"
"Here's the thing the Cutler haters constantly ignore. Among Ron Turner, Pep Hamilton, Jeremy Bates, Shane Day, Mike Martz, Mike Tice, Marc Trestman, Aaron Kromer and Matt Cavanaugh, the only ones I would ever have even considered hiring were Turner and Cavanaugh, and I'm positive the success Cutler and Josh McCown enjoyed in 2013 was because of Cavanaugh, not Trestman or Kromer.

"Cutler just wasn't willing to be coached when he got here under Turner, Martz was past his time and Hamilton looks better now but when he was brought in to coach Cutler he was still a boy playing with men.

"Cutler has matured the last couple of years and this is by far the best group of coaches he's had around him. This is the year we find out if he's destined to be Jay Cutler or Jeff George?"
More excuses. When are people going to face the fact that Cutler is already Jeff George?
Hub's primary reason for supporting Cutler up to this little piece of blathering is that there were no other viable options for quarterback. Sure Matt Moore doesn't and Brian Hoyer didn't look like great options. But what would Arkush have said about McCown before he played for six very good games for the Bears when surrounded by decent talent.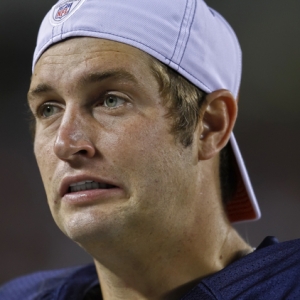 Right now the biggest fear I have, probably that deep down most Chicago fans have, is that Cutler will fool Fox in the same way he fooled Trestman for a year. This would basically bury all hope of the Bears winning a playoff game not just this year but next year as well.  Because its not until the big games against good teams, the ones where the team is up against it and the breaks are beating the boys, that you find out who Cutler really is – a loser who collapses and sinks the team rather than elevating it. Eventually you do find that out but he looks tantalizingly good the rest of the time so you have to look close under the specific circumstances that differentiate a winner from a loser that you see it.