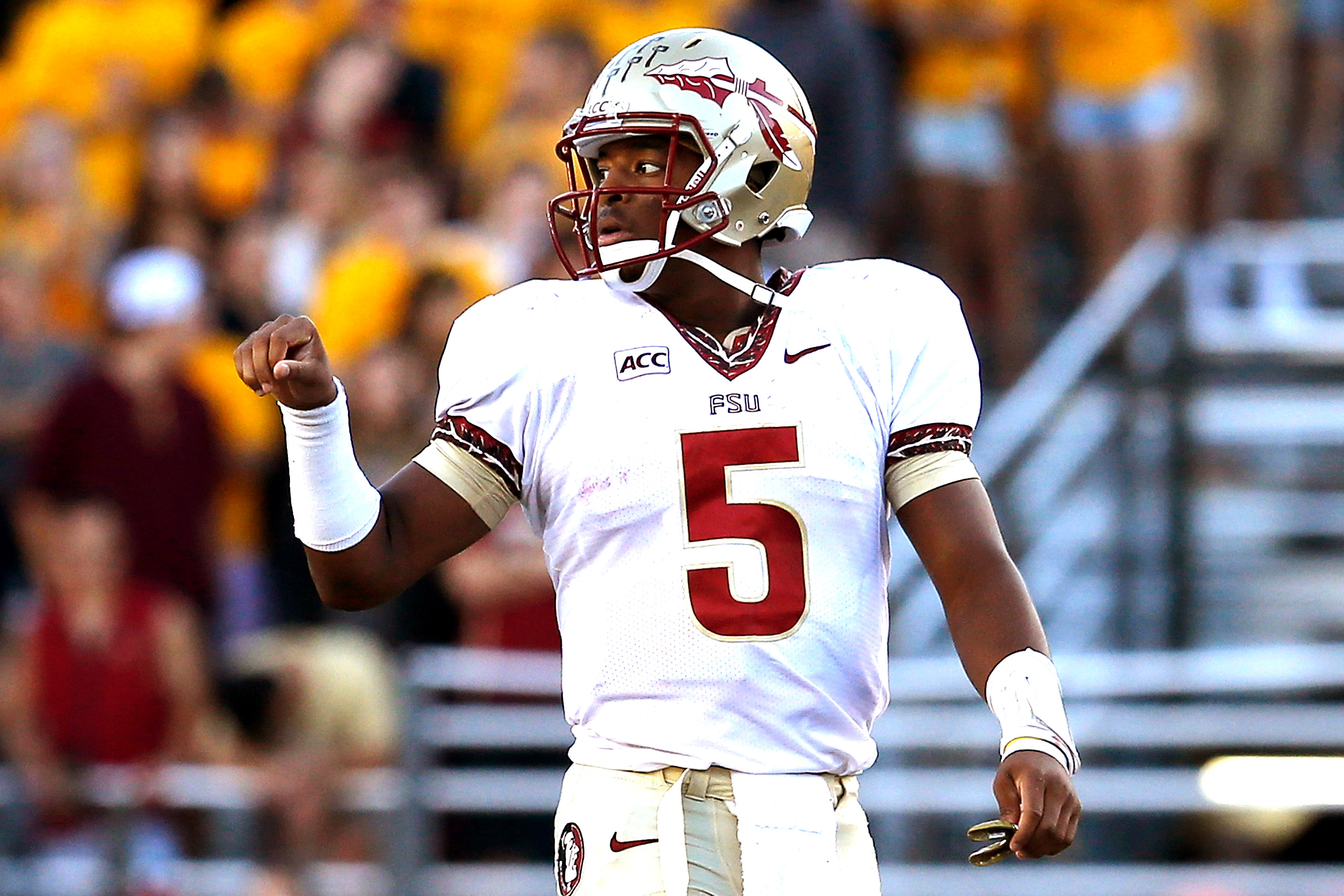 Brendan Sonnone at the Orlando Sentinel quotes NFL commissioner Roger Goodell on the possibility that likely first overall pick Jameis Winston won't attend the draft:
"'I think that it's something we respect when a player says, 'I'd like to be with my family on that day,'' Goodell told SI. 'It's an important day for them also.'"
Sonnone also points out that Winston "could be subject to boos from various fans at the draft – a time-honored tradition". He's got a point. Some might remember what happened when a Florida State employee inexplicably asked fans to Tweet questions to Winston using the #AskJameis tag. Let's just say that some of the responses were creative. I doubt very much that either Florida State or Winston has forgotten the lesson – you take your chances when you expose yourself to a public situation that is largely out of your control.
Though Winston's problems are of his own making, I could hardly blame him for declining the invitation.