Brad Biggs at the Chicago Tribune on the performance of Marquess Wilson:
"[W]ilson stepped up with his biggest game in three seasons with six catches for 80 yards. He caught two balls on the game-winning drive, a 6-yarder on third-and-3 and a 9-yarder that put Robbie Gould in field goal range. They came after a drop with a minute remaining.

"'I thought Marquess did a heck of a job,' [quarterback Jay] Cutler said. 'Coming up big. Some big-time catches. He had the drop, came back, had a couple of catches in a row.'"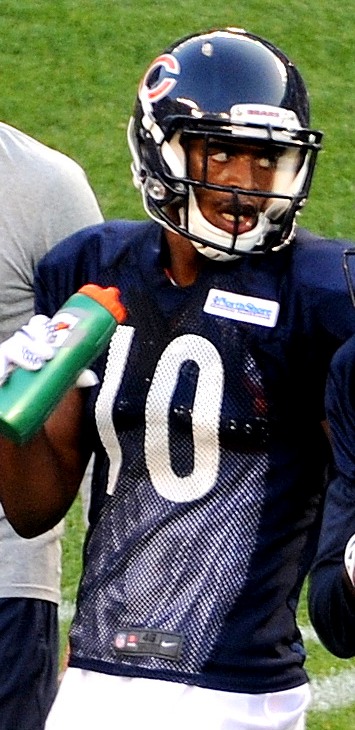 No one benefited from the return of Cutler more than Wilson did. He had dramatically under-performed in the previous three games, particularly when you consider that he was on the field for the vast majority of the Bears snaps. Perhaps his time on the sideline in Seattle provided him with some perspective but Cutler seemed determined to get Wilson more involved in the absence of Alshon Jeffery. Cutler showed great confidence in Wilson even after he had a terrible drop in an important spot on the game winning drive. Wilson justified Cutler's confidence and came through.
Wilson has done almost nothing for the team for 2 seasons and a quarter despite the confidence that two coaching staffs have shown him now. Hopefully Sunday will finally provide the jumping off point he needed to progress to better things.