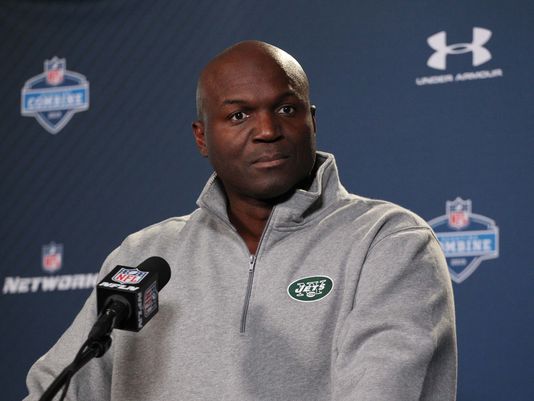 Dan Hanzus at nfl.com answers your questions (again):
@DanHanzus Which team will have the largest positive difference between 2014 wins and 2015 wins? Largest negative difference? #ATNMailbag

— Jack (@johnwalter_) March 16, 2015
"I'm making the Jets (4-12 in '14) my early favorite. There are a lot good vibes around Florham Park right now, with the additions of Darrelle Revis, Brandon Marshall, Antonio Cromartie and more. New coach Todd Bowles has a real secondary to work with — something Rex Ryan couldn't claim last year — and I can easily see the Jets making a four-to-six win jump with better quarterback play, whether that be from Geno Smith, Ryan Fitzpatrick or, yep, Marcus Mariota.

"Also look out for the Buccaneers (2-14), who will get better in a hurry if they hit on Jameis Winston."
I've commented extensively now about teams winning in March not winning in January. But having said that, there is something about having a new coaching staff that rejuvenates a team. No one's job is safe and everyone focuses a little more and competes a little harder that first year. So its not out of the question that that Jets – or the Bills – bounce up with a good record this year.
I'd like put the Bears into this class.  They've got plenty of skill position players on offense.  They added an ascending pass rusher in Pernell McPhee.  You could argue that Jared Allen simply has a down year and could be much better rested rushing in subpackages.  Lamar Houston was slow to adjust to defensive end in a 4-3 and will almost certainly be more comfortable in a 3-4.  But unfortunately with Jay Cutler returning as quarterback and a transition to the 3-4 going on defensively, the guess here is that most of the benefit that new Bears head coach John Fox brings will be for the long haul.