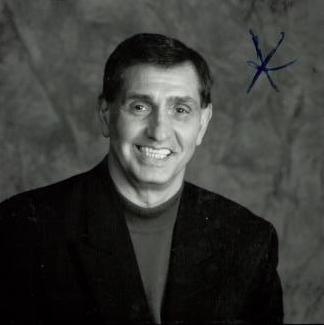 Fred Mitchell and Peter Nickeas at the Chicago Tribune report on the passing of former Bears linebacker Doug Buffone:
"'It seemed to me he was lucky that he never had any serious injuries while he played with me,' Dick Butkus said. 'He had like bird legs but a developed upper body. He was just a good guy and we had a lot of fun.'"
"'Not only a great football player, a great person on the radio but more than anything, just a great individual,' [WSCR operations director Mitch] Rosen said. 'Somebody that everybody loved. When you met Doug Buffone you fell in love with him, and that's how we feel.'"
Many will tell you that they remember Buffone best for his play with the Bears or for his frequent rants on the Bears postgame show after a Bears loss. But I'll always remember him best during his Saturday afternoon shifts when he was regularly hosting on WSCR. Buffone had a way of instantly connecting to listeners. He talked into a microphone but it was just like sitting across the table from him with a drink in your hand. You couldn't listen five minutes without liking him.
I can only give Buffone the highest praise I can give anybody I didn't know personally. I never met the man but I sure will miss him.