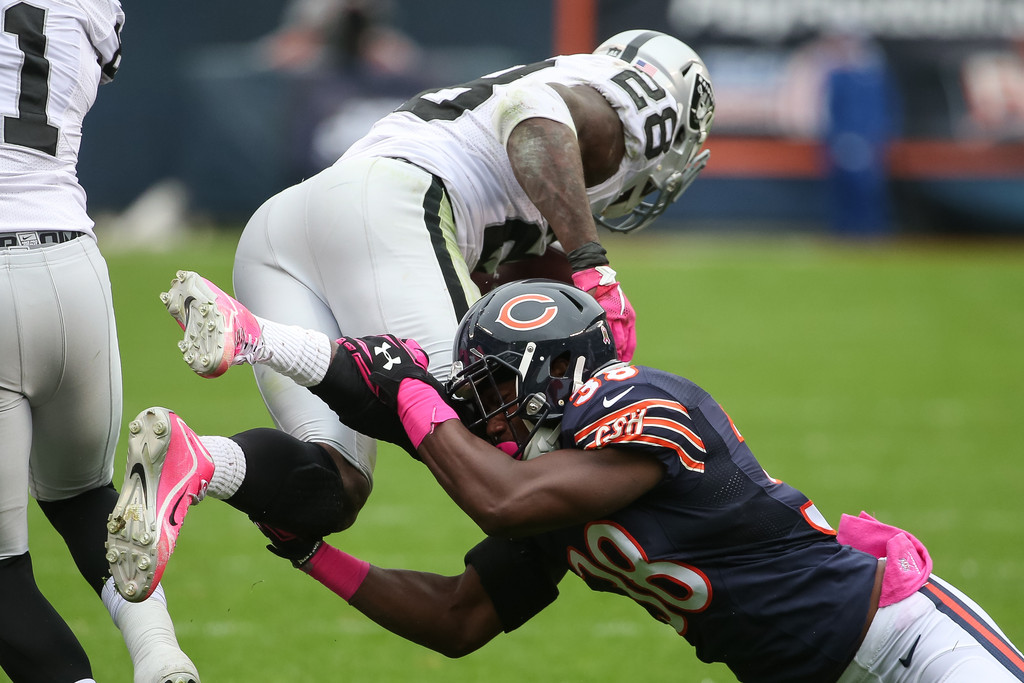 Hub Arkush's thoughts at chicagofootball.com on safety Adrian Amos mirror my own:
"To start every game your rookie year as a fifth-round draft choice is exceptional in and of itself. That Amos has blended right in and rarely been visible – meaning he is at least doing his job well – is remarkable."
"Understand that the Bears' problems at safety over the last seven or eight years have been that the safeties have been the most obvious players on the field, too often getting burned on big plays.

"It's too early to know if Amos is going to be more than an average guy who won't kill you or a good football player, but if you think about it, how often have you seen him burned at all?"
I can't think of a single time. And that's good.
There's only one thing that bothers me about Amos. Presumably he's supposed to be helping the cornerbacks in coverage. Yes, you neer want to notice the safety because usually when you do, it's because he's blown a tackle or was out of position on a play. But this is a part of the game where you should notice the safety – coming over the top at the last minute as a cornerback covers a good receiver near the side line. Yet, I've rarely noticed Amos on these plays and it often looks like its just the cornerback on an island on these plays.  I'm wondering how much help Amos has been in coverage under those circumstances.
Amos is a developing situation that I think all of us will continue to keep an eye on. But, with that one caveat, so far so good.