Bears
"'We looked at the draft and we do every year in our planning process,' Emery said. 'We come up with our own mocks. We do that based on our own research, talking to colleagues, listening, being a good scout, keeping our ear low to the ground, eyes open, ears open, not saying a whole lot, finding out where players are going to fall, putting that together. So in the conclusion, looking at that and versus the average numbers of players at their positions, historically I would say that this is a good draft for wideouts, I would say that this is a good draft for defensive ends and defensive tackles. I'd say it's a good draft for projecting offensive tackles to guards. There's a good number of offensive tackles that you can project inside.'"
As noted by Biggs above, Phil Emery went out of his way to mention that he believes that there are a number of tackles that project to be NFL guards in the draft.  So even though the Bears currently have a glut at guard, they may not be done adding to the roster at this position.  Pompei mentions that this could signal a position shift for Chris Williams from guard to tackle.
''If they reach their potential, this could be a good class,'' [former Bears player personnel director Tim] Ruskell said. ''But that's a big if.''
 "Guys can get flagged for certain things," he said. "We'll go through a process where we might … we call them tilts and flips. We'll tilt a player on the board, we'll turn his card going south a little bit if they're in that risk area. Usually we move those players to the right of the column. The players that are clean are to the left. We'll flip them all the way over if the risk is too high, if their medical grade puts them in a situation where we feel the risk is too high, meaning we would not pick them. If they're tilted, we're going to have a lot of discussion before we would move forward with that player."
"You understand why the Bears made some moves in their front office when you break down how badly they've drafted. They get some leeway due to the trade that landed them Jay Cutler, but if you ignore the pickup of Matt Forte and selection of Henry Melton, then what do you have? Their late round picking is especially disappointing, with their five seventh round selections in 2008 (none of whom who ever saw the field on offense or defense) highlighting this. Phil Emery won't have to do much to offer improvement on what came before him."
Elsewhere
"These NFL teams, no disrespect to any of them, but they're just cramming for a test that they're not prepared for. That's why they now have the [East-West] Shrine Game and the Senior Bowl and the pro days and the combine and all of this within three months. They're just cramming for a test they're not prepared for. They're worrying about a thousand guys. There's free agency at the same time. So it's not a coincidence that teams miss on draft picks so often. I know our draft picks 100 times better than these teams do. Because I'm only worried about a handful of guys. These teams are worrying about 1,000. And they're worrying about hundreds of free agents too. You can't possibly be in tune with all these guys. I realized a long time ago, it's not all about the talent in the NFL. It's about working hard and being coachable and doing the right things. This time of year, teams will get so caught up in physique and size and speed. But honestly, if you're in this NFL business and you can't watch a guy play football for four years and interview them and talk to their college coaches and figure out if they're going to be a good player, then you've got the wrong guys on your staff. That's my belief. I'm not saying it's right or wrong. I know a lot of these GMs. And they have a difficult job. But they can fall into the trap of overanalyzing."
"As explained by Competition Committee chairman Rich McKay last month, the increase from 80 to 90 will result in a decrease from 90 to 80 players after the third preseason game and a drop from 80 to 53 after the final preseason game, which will flood the market with 864 players less than a week before the first game of the season."
"YOUTH NOT SERVED The Carolina Panthers did not play a single prime-time game last season. Fans who wanted to see the rookie sensation Cam Newton had to buy a satellite dish or head to a tavern to find the one television dedicated to the Panthers game, which was usually surrounded by two inveterate gamblers and a strange woman in a Steve Beuerlein throwback jersey.

"The N.F.L. has made a similar miscalculation this year. If the Colts draft Andrew Luck, most fans will have to wait until Nov. 8 to see him play on a Thursday night, and they will be forced to endure the opposing Jaguars. Assuming the Redskins draft Robert Griffin III (just try to stop them), fans will have to rely on highlight clips or their cousin's dish package until Washington hosts the Giants on Monday night, Dec. 3."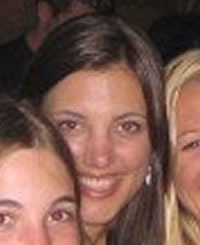 MEL'S ANALYSIS: This night lacks the kind of depth that we may have seen in recent nights, but that doesn't change the fact that we have a clear cut number one here.  All the scouts agree, she is the total package.  The only downside may be her history of holding out, but I firmly believe that when you and your friends discuss this draft a year from now, she will be the name most often mentioned.
One Final Thought
I knew there was something bothering me about the way that the Bears have handled their off season.  Lance Briggs described it as a "miracle" but I have hard a hard time generating that kind of enthusiasm.
I was listening to the Chicago Tribune/WSCR draft round table last night when Brad Biggs hit the problem on the nose as he started talking about building the roster from the "top down".
Scouts talk about improving your football team by bringing in potential starters to compete with the current players.  The loser provides depth.
The Bears have not done a good job of building their team in this way in the offseason.  I can forgive them for Jason Campbell – after last year it was evident that they needed a veteran QB.  But other than Brandon Marshall, the guys they've brought in have been back ups who won't compete to start at their respective positions.
The Bears are providing depth by supplying guys who are just that and only that – depth.  Here's hoping they hit on enough players in the draft tomorrow to provide the kind of immediate top down competition that leads to excellence rather than settling for mediocrity with the guys they already have.