Bears
"'We go back and forth. If we're moving along, he gives me some ideas,' [Bears quarterback Jay] Cutler said. 'If I like it, I like it, and if I don't, I change it a little bit before the (play) clock stops. It's a back-and-forth type of thing.'"
I'm sure I won't be the first one to suggest that the Bears run the two minute drill more. It might be tough to do it in the noisy environment of Ford Field in Detroit, however.
Long time NFL analyst Brian Baldinger on Cutler via Brad Biggs at the Chicago Tribune:
"The fact is whether J'Marcus [Webb] plays well or (Gabe) Carimi plays well or (Roberto) Garza is good, whatever it is, (Jay) Cutler doesn't trust the line. That's the worst part.

"'Jay's mechanics are horrible because he doesn't trust they are going to hold up. So, he is already scrambling and running and the ball is all over the place and his mechanics just go to hell.'"
"Jay Cutler went deep (20+ in the air) nine times in the game, four to the right, five to the left. He was 0-for-5 to his left and 3-for-4 to his right."
"'(General manager Phil Emery) has got his work cut out for him. There was a guy in Philly, (former Eagles offensive line coach Juan Castillo). Juan always had a free-agent center. For 12 years, he never had a drafted center. He just developed them and they were all good players. You gotta work them. I mean work them like dogs. I just don't think you have to go spend a bunch of first-round draft picks to fix it. But I do think you gotta have a work ethic. They have to be the hardest-working guys on the team. They can never have a free second during practice, every day. You've just got to drill them all day long. That's what offensive linemen need.'"
Biggs alertly gives [runningback Matt] Forte credit not just for running well on Sunday but for blocking well, too.
"Forte's latest injury adds to the pressure on quarterback Jay Cutler, who had another rocky game but did protect the ball. Cutler completed only one of his first 11 passes and was locked on to Brandon Marshall too often. He threw high and wide and took a sack from Calais Campbell when there was ample time to get rid of the ball. Quarterbacks lead the way in the postseason, and Cutler will have to be on the mark next week against the Lions, who can put points on the board."
"Yeah, before today. I was feeling really good before the game today. We were running the ball well. You can't really try to expect injuries or avoid them when you're out there playing. You never know where everybody is coming from. Sometimes when you're in a pile, people fall down, land on you, and stuff like that."
Forte hasn't looked the same. He's been good this year because he's still generally got good vision but he does lack burst.
Mark Potash at the Chicago Sun-Times reports that wide receiver Dan Sanzenbacher has been cut. The midget receiver had a chance to play in former offensive coordinator Mike Martz's offense but there's no room for him in the current offense which requires less timing and relies more wide receivers getting open and making a play on their own.
"The Bears' 7-1 start was fueled by big defensive plays; they had seven return touchdowns in the first eight games, a wild pace no one believed they could maintain. When the takeaways dried up, the losses piled up. Zack Bowman recovered a fumble for a touchdown Sunday and Charles Tillman returned an interception for a score to give the Bears an edge when the offense was stumbling. That's a difficult way to maintain sustained success, especially against top offenses."
Biggs indicates that the blocked field goal in the fourth quarter against the Cardinals might have been the fault of Kellen Davis. If [head coach Lovie] Smith gets fired, its the evaluation of talent typified by Davis' contract extension and the idea that the Bears offensive line was going to be good enough as it is that will be a major part of what did him in.
On a related note, Mike Mulligan, also at the Chicago Tribune, reviews some of the more puzzling roster moves the Bears have made. A lot of this I blame on player evaluation by the coaching staff. Not all of these can be solved by this suggestion but one thing for certain: Emery is going to realize that player evaluations have to be made based upon what he sees on film and not by the coaches or the coaches are going to have to go. There's no way guys like Davis get signed to big deals if that's the case.
A lot more went on during that idiotic Cardinals fake field goal attempt than I thought. From Dan Pompei at the Chicago Tribune:
"The Bears read the Cardinals' fake field goal attempt well. [Charles] Tillman slowed down Jay Feely and Amobi Okoye chased him down, while J.T. Thomas dropped into coverage to take away intended receiver Jim Dray."
Lions
It would seem that Bears offensive coordinator Mike Tice isn't the only one who is under fire during this Christmas season. Lions offensive coordinator Scott Linehan is under Anthony Kuehn's microscope at the Detroit Free Press, perhaps with even more justification.
How bad are the Lions problems in the red zone? Detroit Free Press columnist Dave Birkett explains:
"When Calvin Johnson broke Jerry Rice's single-season receiving record Saturday, he just missed out on another somewhat dubious mark.

"Johnson's 225 yards tied Bernie Casey for the second most in NFL history without a touchdown, according to ESPN. Former Jacksonville Jaguars receiver Keenan McCardell set the record of 232 yards receiving without a score in 1996."
Elsewhere
"Tiger Woods has never won a major from behind. He is a great closer when he has the lead going into the fourth day. There are four rounds in golf. There are four quarters in football. When (Packers QB) Aaron Rodgers goes into the fourth quarter with a lead, there is a high percentage he is going to win. The odds go down a lot when he is behind. When you compare him to other great QBs, that inability stands out to me. I don't know the specific stats — it's just from watching him through the years. He's just not a great fourth-quarter, come-from-behind quarterback. I don't think he has figured out how to close out a game."
"Take a look at some of the quarterbacks in this league who cannot bring the team together — that's always been Joe Flacco's problem. He's incapable. That was his problem in college, too — it's part of the reason he transferred. He couldn't win the respect of the team. Flacco can't do it, so the Ravens have to rely on Ed Reed and Ray Lewis to lead it. That's not to say he cannot win, but when you're talking about him as your franchise, that is a big discussion point to me."
And here's another Audible that should have the ring of truth with Bears fans:
"I don't think (Texans QB) Matt Schaub is good enough of a leader to win a Super Bowl. It's just one of those traits that you need to have — it's missing. When the chips are down and you need to rally the team, is he the guy you want in the saddle?"
"Bill Belichick had Peyton Manning mixed up for a few years when (Manning) was in Indianapolis. Once Peyton figured out how they were attacking him, he took control of that series. … (The Broncos) are a dangerous team right now."
Jonathan Bales at The New York Times explains one of the keys to the success of the Raven's offense:
"On Sunday, the Giants were defeated by a Ravens team that simply seemed more prepared. As they've done all year, the Ravens capitalized on the similarity between their running game and play-action passing attack; Baltimore does an outstanding job of making the bulk of their plays resemble one another. Whereas many teams seem to have a distinct run-pass dichotomy that's relatively easy for defenses to decipher, the Ravens' playbook is littered with runs that look like passes, and vice versa."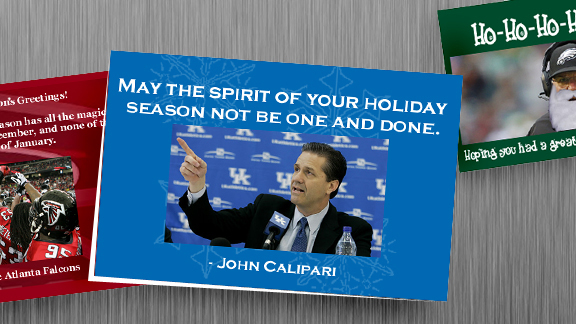 One Final Thought
David Haugh at the Chicago Tribune gives a bit of a scathing evaluation of the Bears in their victory over the Cardinals. I've been as tough as anyone on the Bears, as exemplified by my post earlier this morning, and I won't say that Haugh is entirely wrong. But in thinking about this game as well as the other wins that the Bears have accumulated, I think its both fair and important to make sure to give credit where credit is due. Yes, the Bears are only winning the games you are supposed to win. But very few of even the best teams in the NFL have done that this year. They've been amazingly consistent and that's to their credit.