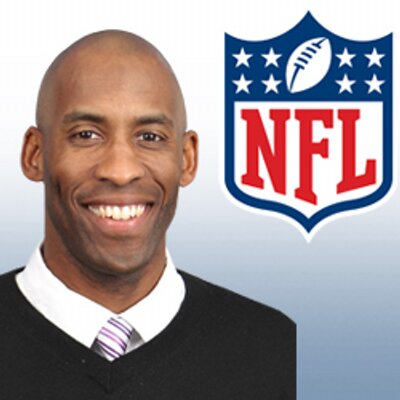 Bucky Brooks (above), a draft analyst at nfl.com, has special insight into the mind of Bears head coach John Fox.
"'Look for them to take a defensive player to get them back on track,' Brooks said. ' … (Fox) wants to make sure the defense is what this team is built on.'

"Brooks was a scout with the Carolina Panthers when Fox was the Panthers' coach, and Brooks noted that Fox 'likes defensive picks.'

"Chicago could use an edge rusher and help in the secondary. A top-level edge rusher seems likely to be available at No. 7; the Bears likely would have their choice of any corner or safety with that pick, as well."
I think Brooks and I are on the same page in thinking pass rusher or defensive tackle with that pick. The tackle would be easy to guess: Danny Shelton. Seventh overall might be a little high to take him base upon the current thinking by analysts around the league. Having said that, I like him considerably better than most and would love to see them take him there.
The other option is pass rusher. The Bears should have their pick of several of the top ones in the draft. I, personally, wouldn't touch any of them that high past Dante Fowler, who should be long gone by then. But current thinking is that any of them is a reasonable option at that point.
Trading back might be the Bears best move in the end. But where eve they end up, I think you can bet they're going defense with that pick.