Pete Dougherty at the Green Bay Press-Gazette thinks that Ted Thompson's draft strategy reflects the fact that there's not much difference in drafting ability among NFL teams and that chance accounts for most of that difference. The smartest strategy is to collect extra picks to increase the odds of hitting on good players.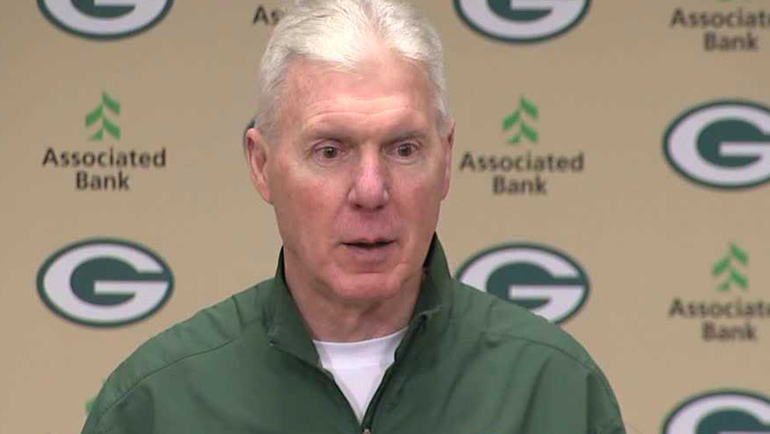 One of the things that I liked about this article with that it highlights the "best available" strategy that many GMs claim to use but few seem to follow:
"This year, Thompson has nine picks (his own in each round plus two sixth-round compensatories) and two huge needs, at inside linebacker and cornerback.

"He should resist temptation to trade up for either position unless he's absolutely blown away by a prospect. If there's not an inside linebacker or corner he values at No. 30, he has enough positions of need a year or two down the road that a player of value should be worth taking there. That includes tight end, where he could use help now; outside linebacker, where three players (Julius Peppers, Mike Neal and Nick Perry) could be in their final year with the team; and defensive line, where B.J. Raji and Letroy Guion are decent bets to re-sign but on one-year deals."
There's little doubt that general managers draft for need. The problem may be that too often, they draft for immediate need. Dougherty highlights the fact that once you start planning for the future, you find that your needs grow and, therefore, the pool of potential prospects that fit grows.
Below is a table showing the Bears starters and their contract expiration dates: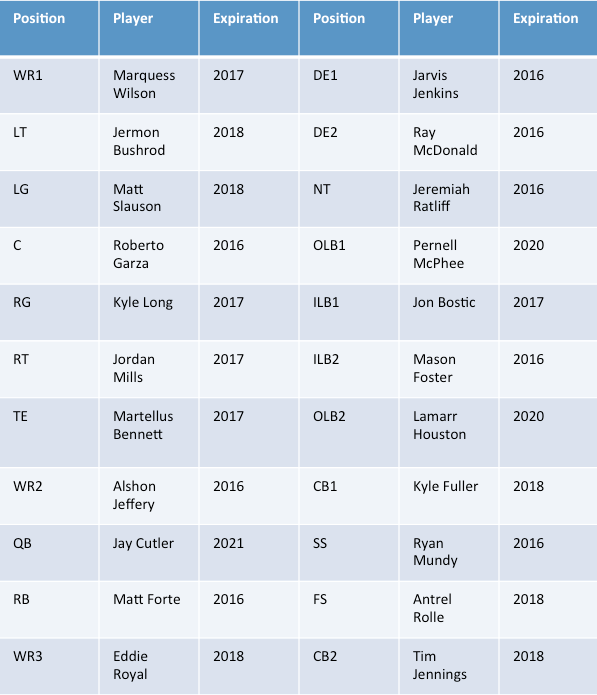 The sharp observer will note that there are contracts expiring after this season at wide receiver, running back, defensive back, linebacker, on the offensive line and everywhere on the defensive line.  Many think that the Bears are filling their needs by signing free agents. But once you see that many are just potential stop gaps, often on one-year contracts, at postitions in need of long-term answers, you understand that they actually need nearly everything.
I'm amused by mock drafts that constantly change the Bears first pick based upon needs that have been filled in free agency.  The truth is that their needs are basically the same as they were when free agency started.  And their going to take the best available guy because the best available guy is almost certainly going to fill one of them for a long time.