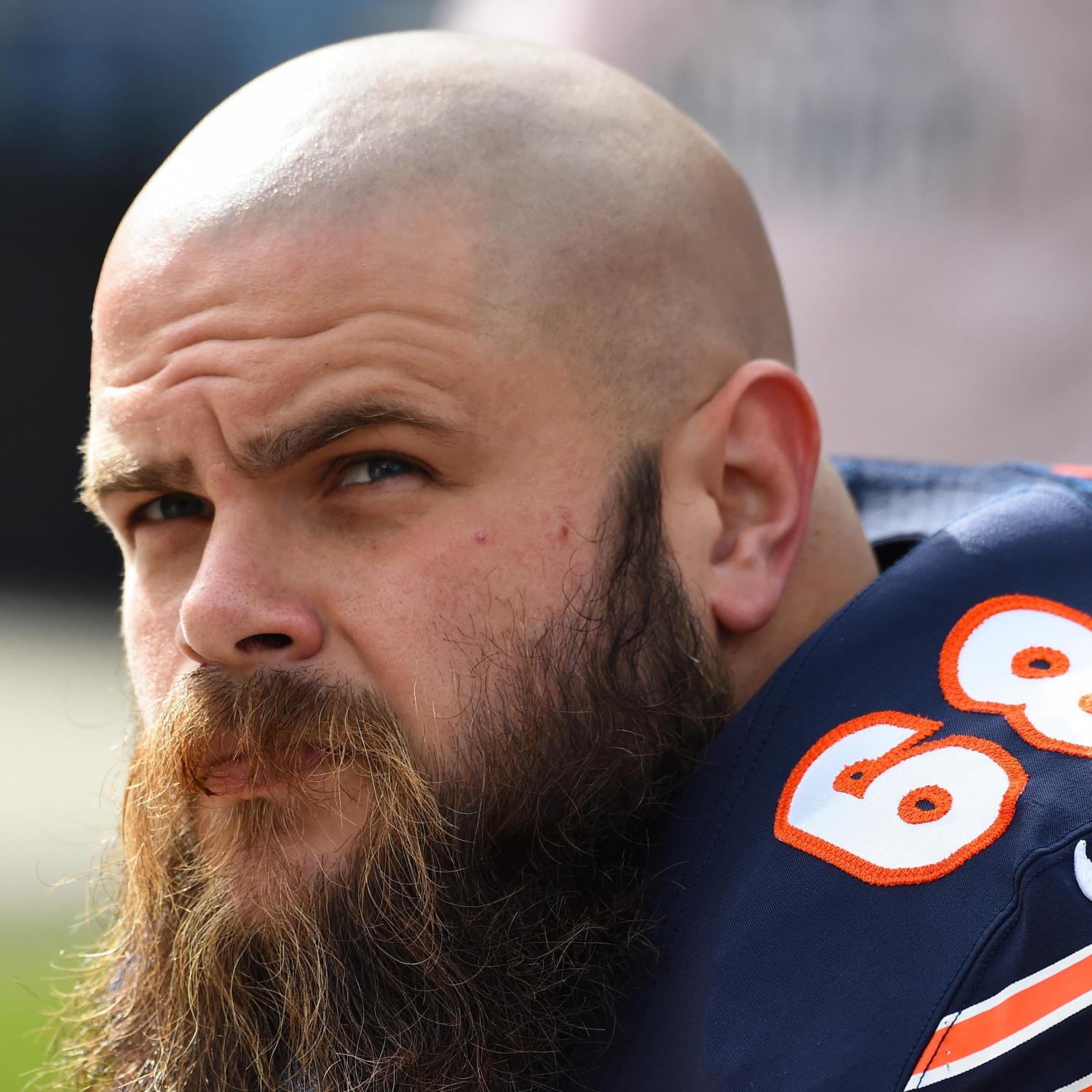 Bears offensive guard Matt Slauson (above) talks to Adam L. Jahns at the Chicago Sun-Times about the leadership void on the Bears offensive line with the release of center Roberto Garza:
"'One of his most incredible strengths was bringing us all together,' Slauson said. 'A lot of times you're out there grinding and battling, and tempers can start to go a little bit, and he just had a way of sucking everybody back in and being like, 'Hey, guys, we are the core here. Let's get it together, and we are going to win the game on us.' He had a real knack for doing that.'"
"'I'm looking at it as a great opportunity and a positive challenge going into Year 7, starting to establish myself as one of the core guys on the team,' Slauson said. 'I really want that.'"
Slauson will, indeed, have that opportunity. Slauson has already garnered the respect of teammates. That was demonstrated spontaneously by his teammates when they voted him the Ed Block Courage Award, given to a peer who exhibits professionalism and dedication while being a positive role model in the community.
Last year, the Bears had leaders like wide receiver Brandon Marshall, who simply stepped up and took the role. And all credit to him for trying. Someone had to do it. But Marshall's erratic behavior made him unsuitable for the role and the team crashed and burned.
The unfortunate truth is that respect isn't something that can be demanded. It's something that has to be earned. Slauson has apparently done that and the Bears need more like him.