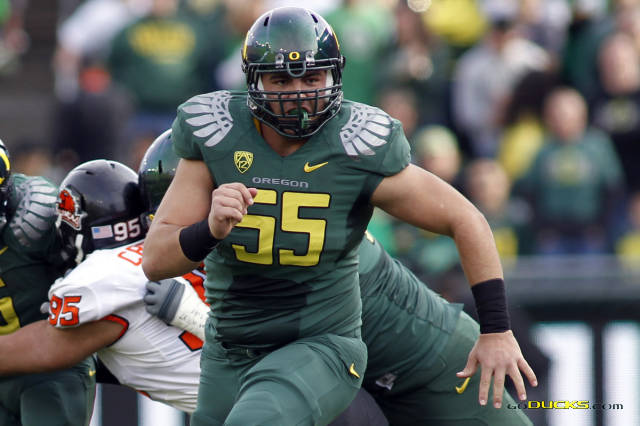 Dan Wiederer at the Chicago Tribune interviews new Bears center Hroniss Grasu's offensive line coach at Oregon, Steve Greatwood:
"Hroniss first and foremost has been an outstanding teammate and an outstanding leader in this football program. He's one of those young men who is universally respected by all teammates and not just his position group."
This interview is great but I'm a bit concerned. Given several opportunities to talk about Grasu's athleticism, Greatwood took a pass. Grasu is already kind of small and needs to gain weight. I wanted to hear how he was going to adapt physically to the NFL and didn't get any of that.
Its really nice that Grasu is a high character guy and I think the Bears can't have too many leaders. But he's going to have a hard time leading anyone if he's getting bowled over by bigger nose tackles in the NFL. He's already got great technique by reputation and that will help. But he's going to have to use his quickness and ability to move to overcome some of the hurdles he's going to face. Here's hoping he has the physical skills to handle the load.