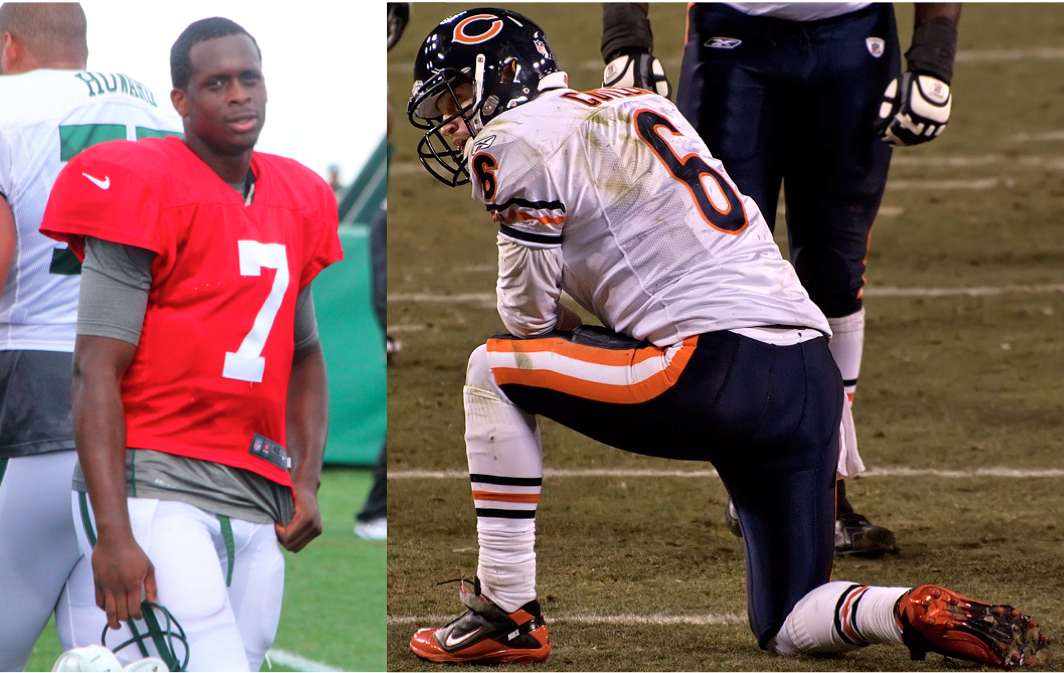 Jets quarterback Geno Smith (above, left) on getting his jaw broken in a fight over a $600 debt with another player.
"'I'm extremely [angry],' Smith told Newsday in the Jets locker room Wednesday. 'But I have to keep my temper down. I can't exhibit that in the locker room, I can't exhibit that on a daily basis. I just feel for my family more because they enjoy seeing me out there.'"
Smith should be angry. At himself.
I had a long conversation not long after this incident with a Jets fan who was beside himself at losing Smith for the start of the season. He knows that, though far from perfect, current starter Ryan Fitzpatrick is better than Smith. But he still sees Smith as a young player with a higher ceiling who might have been better in a new offensive system this year with the Jets.
Here's the problem with that reasoning.  Yes, Smith is younger. But his ceiling isn't that high. The reason is simple. He's the kind of guy who is stupid enough to get his jaw jacked because he refused to pay a $600 debt – and then not recognize that he's entirely to blame for the problem. Case closed.
I get that its a quarterback driven league and fans have to  pray for a better quarterback situation to get their team over the hump. The problem is that they wish for it so much that they see things that aren't there. To a certain extent, that's what's going on with quarterback Jay Cutler (above, right) in Chicago. But you have to move on. And its time to move on in New York.