Reid Hanson at Sports Dallas-Fort Worth explains how to replace the irreplaceable. Guess what he's going to say. You can't:
"It's hard to understate the loss of Dez Bryant, yet that very thing seems to be happening everywhere. Numerous columns are calling the [Randy] Gregory loss bigger than the Bryant loss. This couldn't be further from the truth."
"With no Dez, teams can pack the box to stop the run. Opposing defenses have been daring the other Cowboys receivers to beat them for years, and yet they've still struggled to get open. Terrance Williams is facing a big challenge these next few weeks as defenses shift more attention to him.

"Can we rely on Williams to be a legitimate big-play threat now that defenses are more focused on him? Jason Witten will get his plays, but when was the last time you've seen him pick up consistent yardage after the catch (YAC)? Nope, Witten gets open and catches the ball. He also gets tackled immediately. It's a valuable asset, but nothing remotely close to what Dez Bryant provides."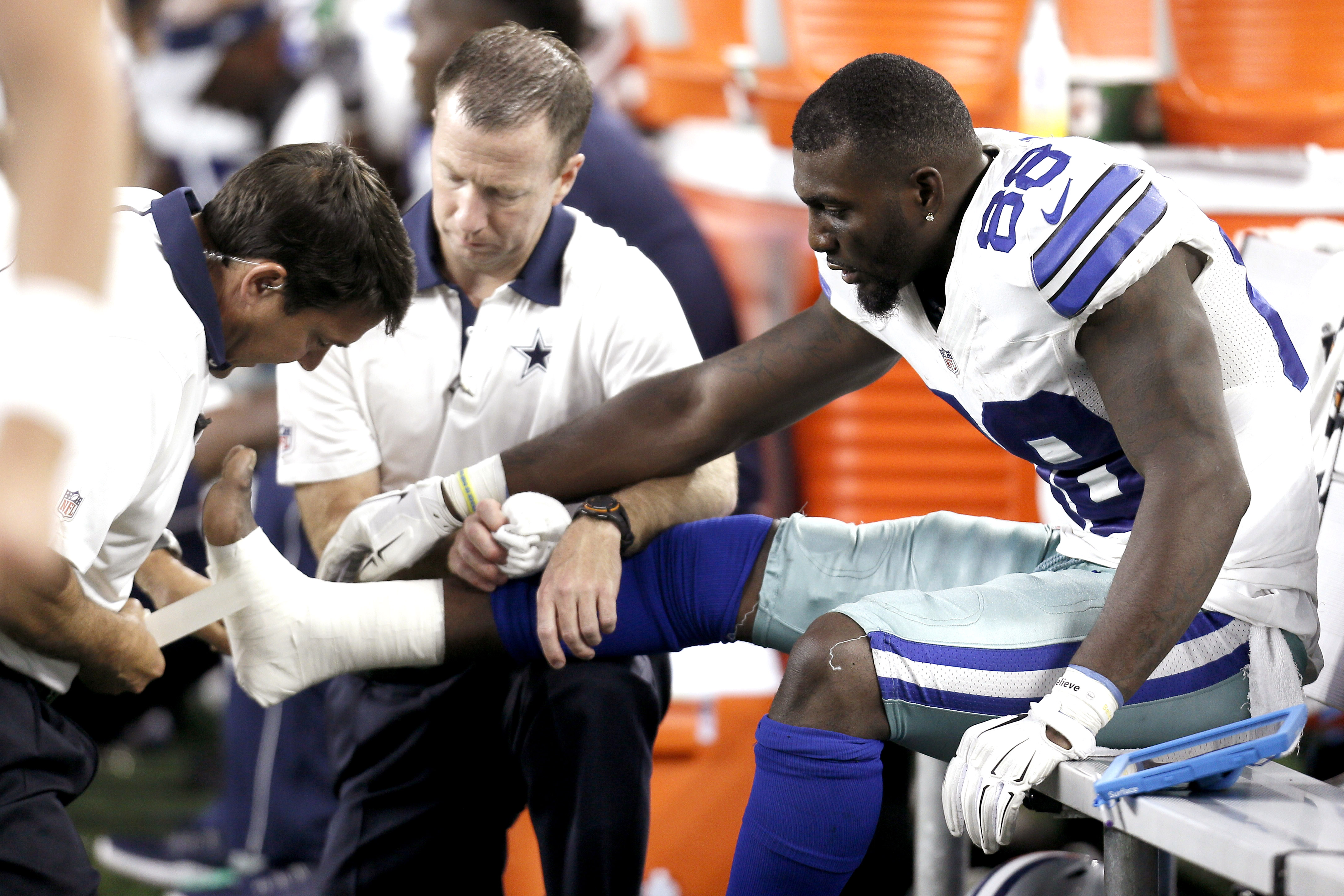 That's a pretty bleak (and pretty realistic) assessment of the situation. Dallas has a wonderful offensive line that I thought performed very well against a lousy New York Giants defensive front last week. So I was shocked to find out that the Cowboys had a terrible game on the ground.
Was I sleeping? The Cowboys had 80 yards rushing against a lousy Giants front? That's a problem @sharpshot3ball @sitko77 @NFUpodcast

— Tom Shannon (@tshanno) September 16, 2015
And that was with Bryant for much of the game.
That offensive front is going to have more pressure than ever to provide huge holes to the mediocre running backs that the Cowboys have collected on their roster. Whether they can do that or not will be a major story in week two of the NFL season against the Eagles and beyond.