Conor Orr has the unenviable task of writing up a blog post on the Redskins – Giants game for nfl.com:
"Where do we begin with Kirk Cousins? Perhaps it was the two times he missed Jordan Reed wide open in the back of the end zone. Maybe it was him getting blanked on play-action passes (and clearly missing two fake handoffs altogether), leading to two picks. Cousins has now turned the ball over 29 times over his last 17 games, this despite a fine, working offensive line and a budding 6-foot-2, 230-pound star at running back. In eight of his 17 career games, he has two or more picks. Would we be stunned to see Colt McCoy next week?"
This was a bad game all around but by far the biggest take away for me was that Kirk Cousins (below) doesn't have it as a quarterback. Not only did he turn the ball over, but he was incredibly inaccurate with his passes, making receivers reach behind to grab the ball constantly. He was lucky that there were not more drops then there were.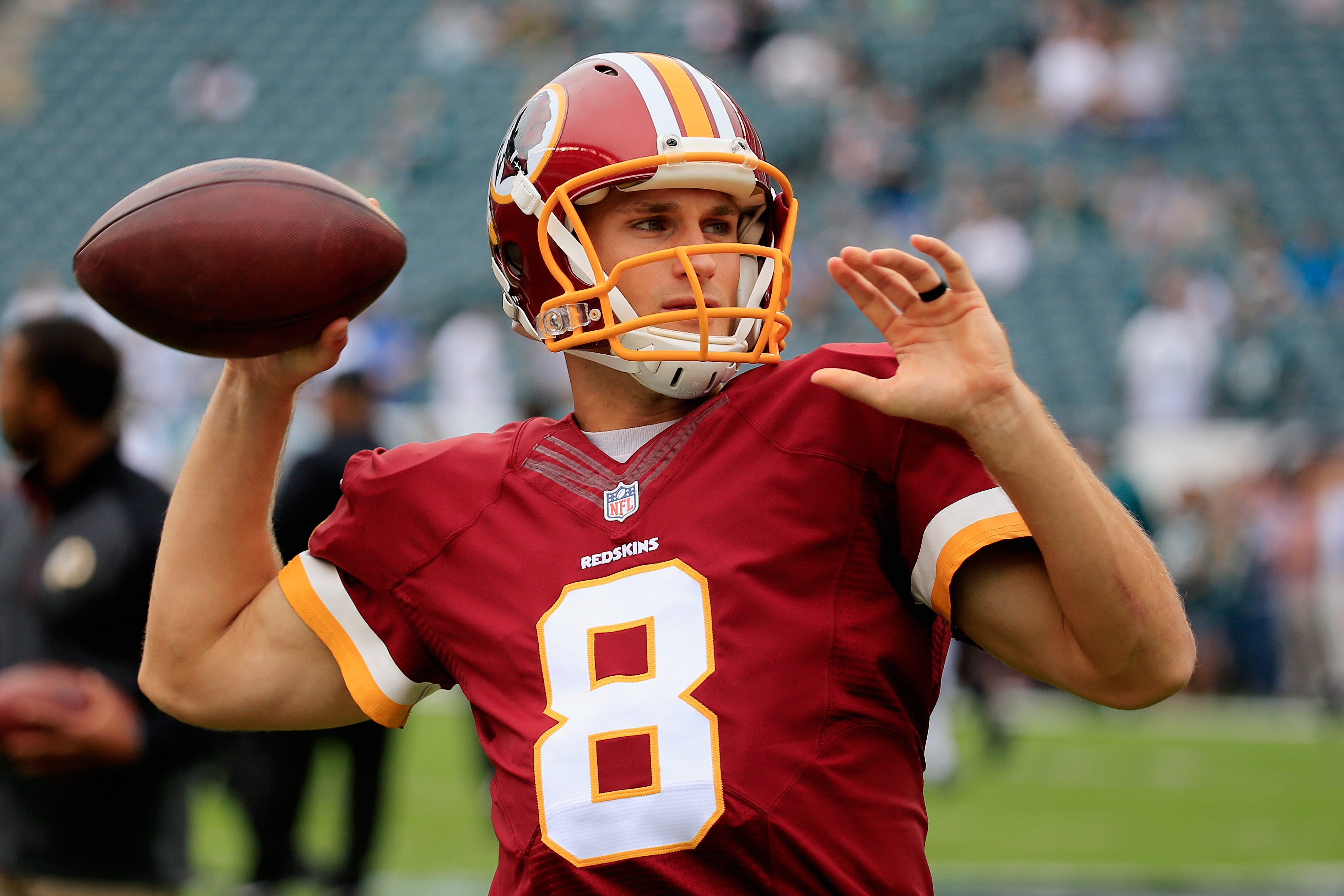 Cousins' shaky play after the first interception told me all I needed to know about him. Like Bears quarterback Jay Cutler, he's mentally weak. Unlike Cutler he also has physical limitations in that he has a weak arm and limited mobility.
No, I would not be at all surprised to see Colt McCoy start next week (Redskins head coach Jay Gruden says that he won't). But McCoy's not the answer either or he'd have been starting before now.
I was one of those who thought that the Redskins were pulling out of the decade long slump with some good play against the Dolphins and the Rams prior to this game. But in the end, given that Robert Griffin III has apparently forgotten how to play quarterback, I think the Redskins are once again looking for someone who can sling the ball. As long as that's the case, it's going to put a ceiling on how far they can go.